Facts at a Glance About Main Street Vehicles:
Park:

 

Magic Kingdom. Location: Main Street USA. Height Requirement: None. Genie+: No. Individual Lightning Lane: No.
Quick Notes: Ride in a turn-of-the-20th–century vehicle. They offer a one-way trip. These vehicles normally run only in the mornings and during special events.     
Disney Warnings: None
Cautions: Must walk up and down steps. One of the vehicles is horse drawn. Some vehicles give bumpy rides.
Length: Rides last about 2 ½ – 3 ½ minutes.
Special Needs & other info: You must transfer from your wheelchair or ECV to the ride vehicle. All of the vehicles require a certain amount of walking/climbing. Folding wheelchairs can be put in the ride vehicle for a one-way trip except on the jitney. The jitney can't take a folding wheelchair. A member of your party would have to go retrieve an ECV after the ride, since they're not permitted. See below for more accessibility strategies. 

Overview of Main Street Vehicles
Adding to the wonderful turn-of-the-century look on Main Street U.S.A., you'll see old time vehicles, including a horse-drawn trolley car taking guests on a short ride. They all add to the pleasant and fantasy-like atmosphere of the Magic Kingdom. Guests can catch a one-way ride between Town Square and Cinderella Castle, going back and forth between the two points in either direction.
Queue and ride car information for Main Street Vehicles
The line is in full sun, and it can be a long wait depending on crowd conditions. You'll board either in Town Square or in front of Cinderella Castle near Central Plaza.
Additional details about Main Street Vehicles
You can choose a horse-drawn trolley car, omnibus, jitney, horseless carriage or fire engine. Some of these vehicles can be bumpy, but they're calm, slow moving rides. There are two or more steps up to get into the vehicles. Some of the vehicles have sideways-facing seats.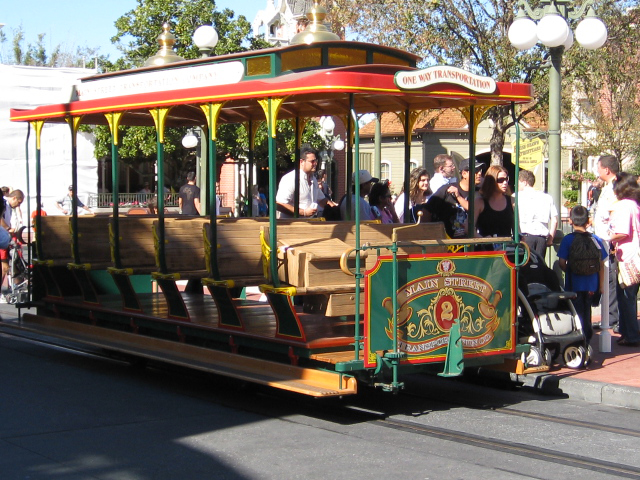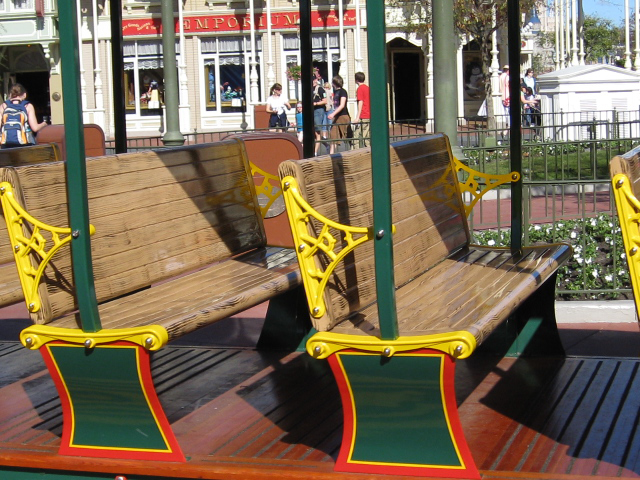 Wheelchair/Scooter info for Main Street Vehicles
As mentioned above, these vehicles are not wheelchair or ECV accessible. However if the person can transfer, there are options.
This trips are usually one way. The Cast Member driver has guests board, and de-board at the destination. They'd usually need to board again to return. One option is to have someone from your party follow the vehicle with the scooter, ECV or wheelchair. Another option is to ask the driver if they would allow a round trip. The driver of the vehicle may allow this if the guest is using a mobility device and doesn't have anyone to bring it to the destination.
Check out other rides in Disney World's Magic Kingdom:
Adventureland 

Fantasyland

Liberty Square

Main Street USA

Tomorrowland

TRON Lightcycle Power Run Rollercoaster 

(Coming Soon)
SEE RIDES AND ATTRACTIONS IN THE OTHER PARKS:
Join our facebook group!!!!
Ask any questions, share your knowledge and just enjoy getting to know other Disney fanatics in our facebook group called Walt Disney World Made Easy for Everyone.
Also: Like our facebook page here.
And join me on Pinterest here.
GET UPDATES, NEWS & TIPS (IT'S FREE!!!) Plus get a Free Disney World Planning Schedule Form.
Sign up below to stay updated on the newest information, tips and tricks to help you plan your perfect Disney World trip!