Should I use a Travel Agent to book my Disney World trip?
This question gets asked in my Facebook group a lot, and a long thread of opposing viewpoints always results! There's the "do-it-yourself" camp and the "we love our travel agents" camp. What you choose will depend on you. You have two choices:
Book the trip yourself through Disney World (using the website or by phone)
Use a Travel Agent to book for you.
The actual process of booking a trip yourself is easy, and so is booking through a travel agent. Yet there are some pros and cons to consider. I'll talk about those below.
First, here's what to know if you decide to use a travel agent to book Disney:
If you use a travel agent, make sure they've been to Disney many times themselves. The more, the better!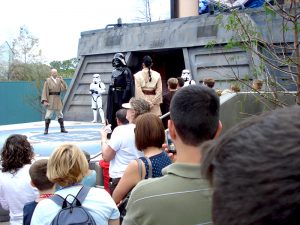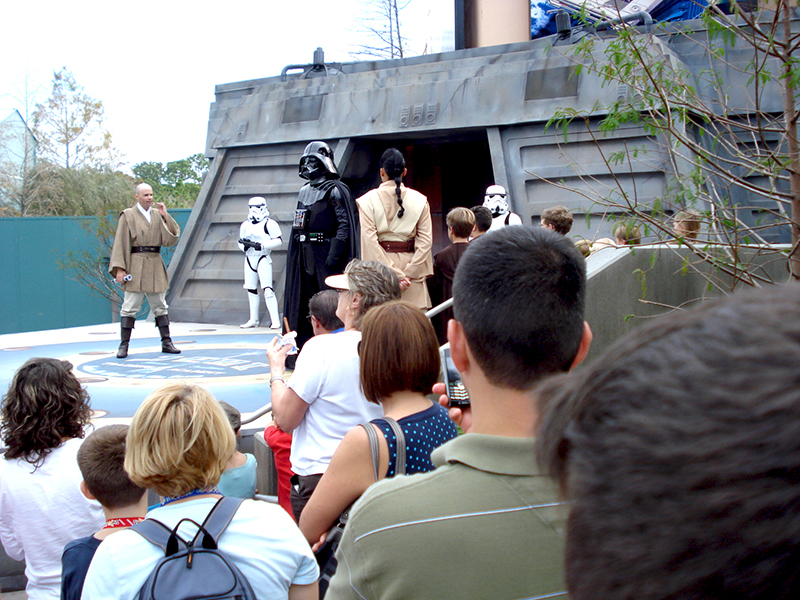 It doesn't matter what agency they're with, or what certification they have. Even if they're in a "Disney Platinum EarMarked" Agency, that doesn't mean the travel agent has first-hand knowledge of Disney.  You'll want someone who has really explored Disney World themselves.
Disney is huge and complicated, and if they haven't been there many, many times, and spent a lot of time and effort learning about Disney, find someone else. Even if a travel agent has passed the Disney College of Knowledge, it's not nearly enough in my opinion. You'll want someone who has stayed in various Disney World resorts, sampled many of the restaurants, visited the parks many times, etc. 
If you decide to work with a travel agent, you may want to check out the travel agents from our carefully chosen sponsor, Platinum Mouse Vacations.  Each of the agents has extensive first-hand experience with Disney World.
If you have any special needs, extra challenges or disabilities, find a Travel Agent who knows Disney well and specializes in supporting people with those needs.
Our sponsor, Platinum Mouse Vacations, has several travel agents that have personal experience booking trips for themselves and clients with special needs and disabilities. This can make a huge difference. You can learn more about these specific travel agents and their experience with planning Disney trips for those with special needs here.
You can also check in our Facebook group, where we have at least a few of them hanging out. View the file section where you'll find a Travel Agent document where our members who are travel agents can post about themselves.  
Make sure they'll be easily and consistently accessible to you, should you have a need. 
Some travel agents are easily accessible, and can be reached by text, email and phone. Others restrict the way you can contact them. We also hear from people who can't get a ahold of their travel agent after booking, even when it's time for their payments to be made to Disney. You'll want someone dedicated to being accessible to their clients.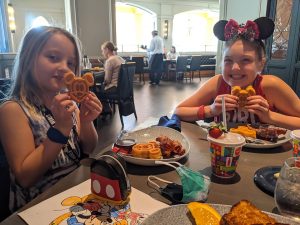 Some travel agents make Advanced Dining Reservations for their clients, and some don't.
If you want them to make reservations for you, make sure they do that for their clients on a regular basis. Also, make sure they're willing to do it at the first possible time and date that those things are available to you. If they won't, then you're less likely to get your first-choice picks.
The Pros & Cons of Using a Travel Agent for Your Disney World Trip
Remember that this isn't black and white. It's a personal choice, and you can also do a combination. For example, you can use an agent to book your room, tickets and dining plan, and then book your own dining.
Pros of Using a Travel Agent: 
Their services are usually free.
They're given a commission from Disney, but it doesn't increase your price at all. It comes out of Disney's profit.
They may be able to save you time.
If they're knowledgeable, rather than spending time researching and booking yourself, they can make recommendations based on your interests, budget, etc. They can then take the time to book for you. Some agents will also make your dining reservations. Taken together, all these things can save you a great deal of time.
Travel Agents may (or may not) watch for discounts for you. 
Periodically, Disney releases discounted rates, which you can get yourself if you keep checking for it. However, any good Disney focused travel agent will know about these discounts when they're released. They can contact Disney and see if they can get you that discount for your travel dates.
By the way, getting the discount is not always a sure thing. It will depend on your travel dates, your resort, and whether there are any of the special rates available when your agent (or you) gets to it. I've personally gotten a discounted rate applied for most of my trips, but not all.

If you have a problem, you have someone to go to for advice and support.
They may be able to make some calls and help out, or at least they can give you advice.
Having been to Disney more times than I can count, I'm not sure that problems would arise very often. But personally, I can think of one situation where it may have been nice to have someone to call. For example, many years ago, we arrived at Pop Century Resort. It was our first time staying on Disney World property. On the day we arrived, we had problems with luggage service and with our room. This was just before they had renovated the resort, and our room was very sub par. Ultimately, we went to the front desk and complained, and they upgraded us to the Contemporary Resort! So it worked out well, however I could see how having someone to talk to for advice or support would have helped us feel calmer that day.
A good agent keeps your profile and knows your preferences.
Then whenever you travel, they'll be able to keep your unique likes and dislikes in mind. The better your agent knows you, the easier it becomes to book successful trips.
Cons of Using a Travel Agent: 
⇒ You lose control over certain elements of your reservation.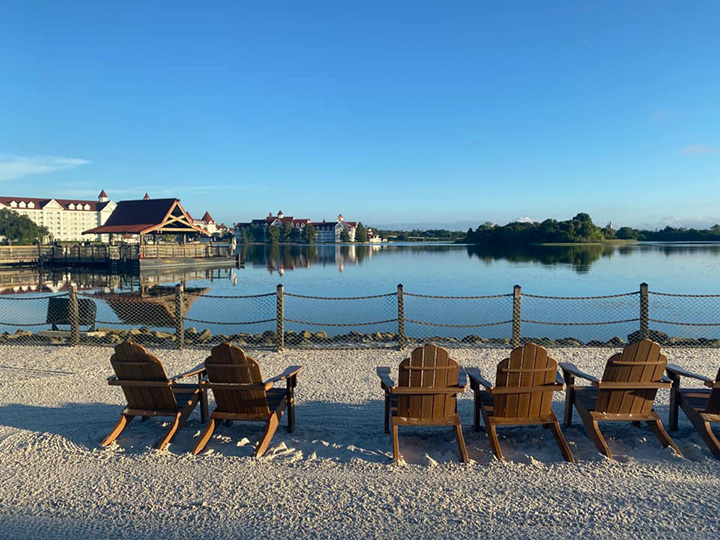 If a travel agent makes the resort reservations for you, they own the booking. Now the only way you can make a change to things like the date, resort or room type, is if they do it for you. You will not be able to call Disney yourself for any changes. You're relying on someone else to make changes, and that could be very good or very bad.
This does not include some things like Advance Dining Reservations, which you could still make or change yourself without your travel agent. You can also link your tickets with other people's tickets.
If your travel agent is easily accessible, and very willing to be consistently helpful throughout the process, the loss of control won't be a problem. However, if they're difficult to get in touch with, and not quick to make your changes, frustration could ensue.
If you make your own reservations, you have control. Remember though, that booking a trip to Disney yourself requires some knowledge. Planning a Disney World trip is unique – It's a different "world" there. If you're going to book it yourself, you'll need to spend some time gathering information. You'll want to learn about the Disney resorts, the Dining Plan, tickets, etc. There's so much information out there that this won't be hard. It will just take time. You can study this website, visit others, buy a book, and join Facebook groups where you can ask unlimited questions.
⇒ You may be making decisions based on one person's opinions.
If you're deciding on things like which resort you'll stay in based on your travel agent's recommendations alone, that could be a problem. Here's my cautionary tale: When I booked my honeymoon through a travel agent (many years ago), she highly recommended a particular hotel that her daughter stayed in. It was an epic fail, and basically ruined our honeymoon. We were choosing based on one person's opinion.
If you take the time to research throughout the web, on social media, through guidebooks, and through review sites like tripadvisor.com, you can get the input, experiences and opinions of many people to help you make your decisions. Of course, you can still do the research and use the travel agent to book your trip for you, but I'd advise against taking the recommendation of only one person.
⇒ Ultimately, doing it yourself allows you freedom to make your own plans and changes.
A Disney trip has so many elements that you may want to have the freedom to go online or make a call and change things. As we discussed in the "Pros" section, there may be a need to make choices while you're booking.
Are you a person who likes to take control of your plans? Do you enjoy doing things yourself? Are you willing to spend time learning about Disney? If you said yes to these questions, you definitely can and should plan your Disney trip on your own.
Regardless of whether you book with an agent or by yourself, you can still schedule your own Genie+ and Individual Lightning Lane reservations.
With the old Fastpass system, travel agents were able to book these for their guests. This system was removed post COVID and replaced by the Genie+ and Individual Lightning Lane system. Travel agents can no longer do this for you. So, this type of advanced planning service used to be a huge perk that some knowledgeable and hard-working travel agents used to provide. It is not any longer.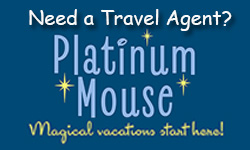 Are you looking for a Travel Agent? We chose an outstanding agency with massive Disney World experience to sponsor our site. We only bring you the best! And if you have special needs or extra challenges, they can handle that too. Visit our Travel Agent page here to learn more.
Join our Facebook group!!!!
Ask any questions, share your knowledge, and just enjoy getting to know other Disney fanatics in our Facebook group called Walt Disney World Made Easy for Everyone.
Also join me on Pinterest here.
GET A FREE PLANNING CALENDAR DOWNLOAD, AND UPDATES, NEWS & TIPS (IT'S FREE!!!)
Sign up below to stay updated on the newest information, tips and tricks to help you plan your perfect Disney World trip!