Here's how to plan your trip to Disney World!
The steps are below.

 First, here's some advice.
Planning a trip to Disney World may be more complicated than planning other trips. Sure, you could wing it, but you'll probably spend a lot more time waiting in lines, getting frustrated, and being turned away from things you'd really like to experience.
We've broken down the planning process into small, bite-size steps so that you can easily plan a wonderful, smooth Disney World vacation. Start planning as early as possible, and take it a step at a time. It doesn't have to be done all at once, so relax and enjoy planning your ideal Disney trip!
Easy Step-by-Step Directions for Planning Your Disney World Vacation
If you have extra challenges, special needs or disabilities, please check our Disney planning support articles here.
Join our Facebook group!!!!
Ask any questions, share your knowledge, and just enjoy getting to know other Disney fanatics in our Facebook group called Walt Disney World Made Easy for Everyone.
Also join me on Pinterest here.
GET UPDATES, NEWS & TIPS (IT'S FREE!!!)
Sign up below to stay updated on the newest information, tips and tricks to help you plan your perfect Disney World trip!
————————————————————————————————-
NEED TO RENT A SCOOTER, WHEELCHAIR OR STROLLER? We recommend Buena Vista Rentals. 
Our readers get a FREE ACCESSORY with rental.
For wheelchairs and scooters, choose a FREE REAR BASKET, CUP HOLDER OR CANE HOLDER with scooter rental. MENTION THE DISCOUNT CODE "DIZABLED". 
For strollers, use the code "EASYDISNEY" to get a free food tray.
Or Call: (866) 484-4797 (mention the diz-abled.com offer)
————————————————————————————————-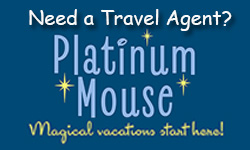 Are you looking for a Travel Agent? We vetted travel agencies and found one with agents that know Disney well, and who have great reputations for excellent service. They can also support those with special needs or extra challenges. Visit our Travel Agent page here to learn more.