By Teresa Dec
When you are overweight ("Pooh size" or "Pacha size" in Disney vernacular), you may feel some trepidation about going to Walt Disney World. You may want to ask questions like:
Will I be able to manage the walking?
Will the excessive heat make me miserable?
Will I even fit on the rides?
People may respond, "Just lose weight before you go!" But as people with long-term weight issues well know: if it were that simple, no one would ever be overweight! Plus, you may be working hard on losing weight, but it doesn't happen safely overnight. You don't have to wait until you're at your goal weight (or even close) to enjoy a Disney vacation!
I'll be exploring tips for managing WDW as a Pooh-sized guest in a few installments. The first objective is preparing before you go.
How to prepare for your Walt Disney World Trip
1. Start walking now.
This is good advice for anyone of any size! If you have mobility and don't plan to rent a scooter, start building up some endurance before your trip. (This is not an advisory to lose weight, although that could always be a side effect.) There is a LOT of walking at WDW, and if it's something you're not used to, you could get an unpleasant shock when your hips, knees, and feet start protesting.
First check with your doctor to make sure you're clear to start walking. Then start early, and start as small as you need to. Walk to the end of your driveway. Walk to the corner of your street. Walk around the block. Buy a walking video and walk in your living room or basement. Walk more than you think you can, because you certainly will when you're there. In fact, you're likely to walk many miles inside each park.
2. Choose lightweight, loose, comfortable clothes.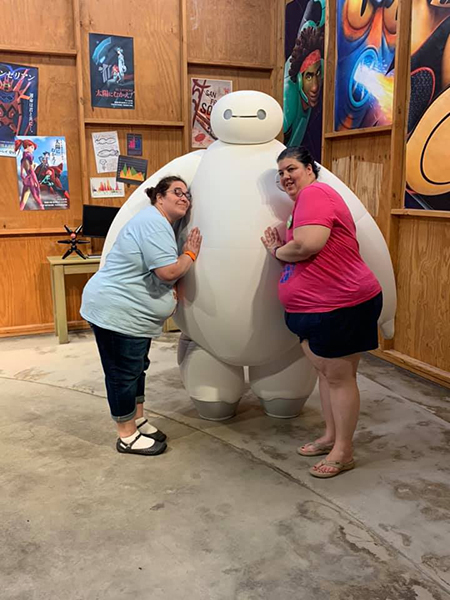 Newsflash: Orlando is HOT. Really hot. Most of the year. If you're especially bothered by heat, pick clothes accordingly. For example, I found that Torrid carries cute Disney tank tops for women in a paper-thin material in sizes up to 6X. Bonus: They're long enough that I'm not constantly tugging them down while I'm walking around.
(Stephen Ashley's note: Torrid.com also has a full women's plus size Disney line with everything from shirts, dresses and jackets to bathing suits, socks and purses. My wife loves the clothing there. Check Torrid's Disney clothing line here.)
Clothes that are uncomfortable in any way…too snug, too warm, too short…can aggravate you and detract from your enjoyment. And speaking of clothes that bother you…
Choose shorts that won't hinder walking. Choose shorts that are the right length for you, the right degree of looseness, and the right fabric. I personally choose slightly longer knit bike shorts that are somewhat form-fitting to the leg. They don't ride up, bunch, or chafe. Believe me, you don't want to have to pull down your shorts legs every few minutes.
3. Choose the perfect shoes and break them in before your trip.
Your favorite walking shoe may be athletic shoes, Crocs, or sandals. I find athletic shoes and socks too hot, so I searched for well-fitting, nonskid walking sandals. It can be difficult if you have a wide or extra-wide foot, so I recommend searching online for your favorite brand. If you don't know what you want, check out a site like Zappos.
Buy shoes far enough in advance that you can wear them often in different weather conditions and break them in. NEVER bring brand-new shoes to WDW. Make sure ahead of time that your shoes fit well; that you don't slide in them; and that you can adjust them if necessary. Believe it or not, a really nasty blister can ruin your trip. But just in case…
The best shoes to wear is a frequent topic on our Disney planning Facebook group. Join us at Walt Disney World Made Easy for Everyone and see what our members have said are the best shoes to wear at Disney World.
Bring at least one pair of backup shoes. Several years ago, it rained the entire week of our trip. I learned that my Crocs sandals did not have good traction. I slipped and slid all over the Magic Kingdom, trying not to fall and injure myself. Thankfully, I had my hiking sandals with me. This year, I wore a pair of walking sandals that I had broken in. My feet swelled, and I ended up with a nasty blister anyway. With the help of some Band-Aids, Moleskin pads, and a different pair of shoes, I carried on with little discomfort.
4. Check out Disney locations and attraction ride cars.
If you're like me, you'll worry about fitting in everywhere. (And I mean that literally, not socially.) There is no better way to get the lay of the land than through YouTube. For example, if you're worried that a restaurant you want to try only has tiny booths, look up a recent video. Many people on YouTube take Walt Disney World videos just showing the scope of the restaurant and decor. You should be able to get a good idea if tables are available in addition to booths; if the tables can be moved away from the booth seat; and if chairs without arms are available. YouTube can also give you a good idea about rides and show seats.
You can also research the ride vehicles on YouTube. Most of Disney's rides are meant to accommodate people of all sizes, but there are exceptions and varying degrees of comfort. For example, "It's a Small World" has bench seating, but the leg area is so narrow that it absolutely kills my knees. I don't have this problem on Pirates, so I suspect they have "deeper" legroom.
I've found that the ride seat belts generally fit, even if you think you're so large that they can't possibly. Whether you're comfortable in the ride vehicle can be a different story. Take "DINOSAUR" at Animal Kingdom. While the seat belt fits me, the metal separators between seats can dig into my hips. One ride that's particularly problematic is the "Mad Hatter Teacups." The spinning wheel can dig into larger tummies. Again, you may be best off checking out recent videos, especially those that show loading areas. These can give you a better idea of how a ride vehicle will relate to your size. There are also websites specifically dedicated to this topic that can be helpful.
Note from Stephen Ashley: We have in-depth descriptions, photos and videos of Disney World rides on our sites. They include information for issues of size. Also, you may want to check out this YouTuber's videos. Pammie Plus Parks is the name of her channel, and she reviews the rides for those who are Pooh size.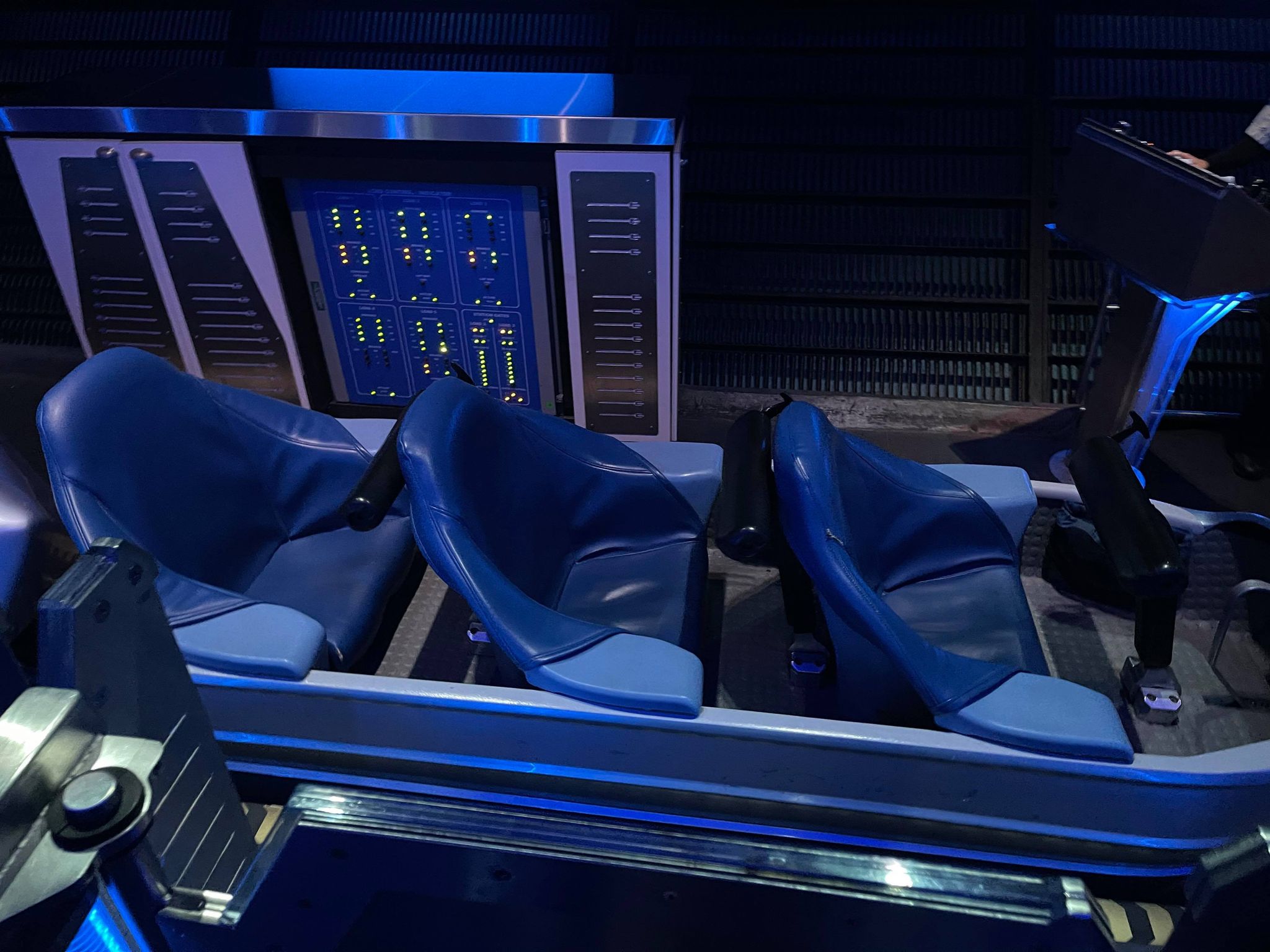 5. Check out your Walt Disney World accommodation options.
As I may have mentioned earlier, you will be doing a LOT of walking at Disney World. There's no real way to get around it. If this seems daunting to you, but you're mobile enough to do without a scooter, you can look for ways to make trade-offs in your hotel and transportation. When staying at a Disney World resort, you can make requests for room location (although there's no guarantee your request can be honored). Options may include near elevator, near transportation, or near lobby. For example, if you're staying at Animal Kingdom Lodge, a room near the elevators might give you the least amount of extra walking. If you're staying at Riverside with a car, you might prefer to be nearer the parking than the river.
6. Learn about transportation options.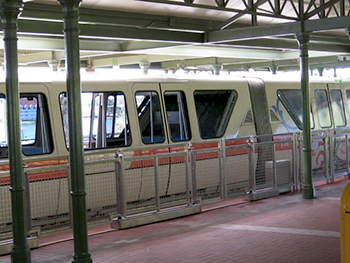 The theme parks and some hotels have multiple transportation options. Check out which option is more comfortable and accessible for you—and pick your battles. For example, if you stay at the Contemporary Resort or Bay Lake Tower, it might honestly be easiest to walk from the Magic Kingdom back to the hotel. With the way security is set up at the MK, you exit by walking all the way to the left, then all the way back to the right to get to the monorail. In addition, there's that uphill ramp you'll have to climb to get to the monorail platform. Walking back on the flat ground may be the option with the least extra steps! If you stay at any hotel with water transportation, find out if the dock is closer to your room than the bus stop. (I'm looking at you, Wilderness Lodge.)
Also for more information now on this subject read this article:
Do you have more tips or thoughts on this topic?
Please feel free to post them in a comment below. We'd love your input.
Join our Facebook group!!!!
Ask any questions, share your knowledge, and just enjoy getting to know other Disney fanatics in our Facebook group called Walt Disney World Made Easy for Everyone.
Also join me on Pinterest here.
GET UPDATES, NEWS & TIPS (IT'S FREE!!!)
Sign up below to stay updated on the newest information, tips and tricks to help you plan your perfect Disney World trip!