Is the Disney World Dining Plan worth buying?
This question gets asked a LOT in my Disney Facebook group, and disagreements always ensue in these threads! There are reasons for that. I'll share the pros and cons of the Disney Dining Plan, and the methods you can use to figure out if it will save you money. First, let's talk about the pros and cons.
First, if you need to get more familiar with Disney's Dining Plans, read this article: Disney's Dining Plan: What it is – How it Works – What it Costs
Pros and Cons of the Disney Dining Plan
Disney's Dining Plan is loved by some and disliked (strongly) by others
The opinions we hear on the Dining Plan are all over the map. Some people think it's a great value, and insist that it saves them hundreds of dollars. They seem to really enjoy the benefits of the plan. Yet, many people really don't like the process of being on the plan, and don't feel it saves them money. In fact, we've heard from some who feel the Disney Dining Plan is more expensive for them than paying out of pocket for their food.
Check out some of these pros and cons we consistently see our Facebook group members discuss:
Pros – Benefits

 frequently mentioned about the Disney Dining Plan: 
Pressure's off! It's great not having to think about how much money you're spending on food.
You can order almost anything. It's fun to be able to order off the menu without having to worry about price. You can get the more expensive stuff!
Budget advantage. Paying in advance for dining can be a helpful budgeting tool.
All-inclusive feel. It makes the Disney vacation feel more like an all-inclusive getaway.
Some find it relaxing. Taking time to relax in a full-service, air-conditioned restaurant is a perk for those who have full-service restaurants in their plan.
Cons – Problems

 frequently mentioned about the Disney Dining Plan: 
Quantity can be an issue. Some find that it's too much food. Especially those who tend to share their meals, or who don't usually eat as much as they're allowed on the Dining Plan.
Time problem. For the Dining Plans that include full-service dining, some people feel it takes too much time away from being in the parks. You'll spend at least an hour, and sometimes much more, in the restaurant for these meals.
Pressure to use it best. Some feel pressure to get their money's worth. See the strategies below.
All the points above are valid. Whether it seems appealing or not will depend on you.
Before you proceed, take a look at the various Disney Dining Plans and make sure that at least one of them will fit in with your way of eating. You'll find the plans with pricing on this page here:
Disney Dining Plan: What it is – How it Works – What it Costs
Will the Disney dining plan save me money?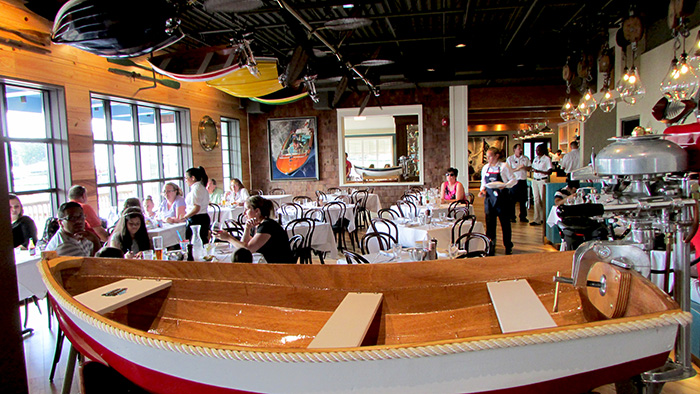 Maybe yes, and maybe no. It depends on you, your family's eating habits, where you'll be eating, which dining plan you pick, etc. In times past, the Disney Dining Plan easily saved guests a bunch of money, but things have changed. With Disney's price hikes, it's gotten harder to make the plan pay off financially.
Saving Money on the Disney Dining Plan takes work. You'll need to spend time researching and picking the more expensive restaurants, and you'll need to pick the most expensive items available to you on the menu's.
There's only one way to know for sure whether the Disney Dining plan will save you money in advance. You'll need to do the math.
There are two ways to determine the money saving potential of the Disney Dining Plan for your party/family.
Use a free tool called the Disney Dining Calculator.
Manual calculations – Research where you plan to dine, and what you plan to eat. Then do the math.
As you figure out the value, if you have a party of 6 or more people, you'll be required to give an 18% tip at every meal.
The Disney Dining Calculator Tool:
With this tool, you'll need to input which restaurants you plan to dine in. The Calculator Tool will then estimate your costs WITHOUT the Disney Dining plan. It will also estimate the savings or loss you'd take using the three main dining plans.
Manual Calculations:
If you want to be more accurate, you can do the research manually. Here's what you do:
1. Find the menu for each restaurant you plan to dine in. 
You'll find menus on Disney World's restaurant info page here. Just find the restaurant you're interested in. On the upper right, click on "View Menu" to be taken to the menu. You can also find dining menus at http://allears.net/dining/menu.
2. Determine what you may eat, and write down the total cost for each day. 
Calculate the total cost of each meal, and add each day's meals together to get the estimated cost for each day.
3. Compare that to the daily cost of the Disney Dining plan.
You can find the Disney Dining Plan pricing on our article called Disney Dining Plan: What it is – How it Works – What it Costs
Now you'll know whether the dining plan will save you money, or not.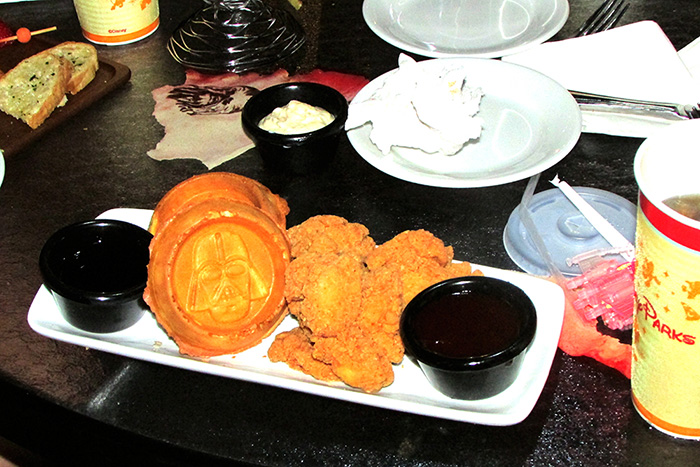 What about the "Free" Disney Dining promotions? 
At times, Disney will offer free dining at select resorts. Sounds great, right? Keep in mind that you'll be required to pay rack rate for your room to qualify for free dining. Disney frequently runs sales on their rooms, and you won't be able to get the sale rates.
To see if free dining is still worth it for you, you'll need to do some math again:
Determine which is lower: Find out what you'd pay for your room with the Free Dining Plan, and find out what you'd pay for your room without it.
Then find out which costs more. Either:
Rack Rate Room Cost with Free Dining
Disney Dining Plan Cost + Discounted Room Cost.
Let us know your opinion on the Disney Dining Plan below in the comments section.
For more Disney World planning tips, check out this page:
Join our facebook group!!!!
Ask any questions, share your knowledge and just enjoy getting to know other Disney fanatics in our facebook group called Walt Disney World Made Easy for Everyone.
Like our facebook page here for Disney news and fun!
Also join me on Pinterest here.
GET UPDATES, NEWS & TIPS (IT'S FREE!!!)
Sign up below to stay updated on the newest information, tips and tricks to help you plan your perfect Disney World trip!