By Katie Penn & Stephen Ashley
Have you thought about visiting Disney World by yourself? More and more often people are finding they have the opportunity to visit by themselves.
So what is it like travelling solo? In part 1 of this article we'll cover:
Is it safe to visit Disney World solo?
Tips for staying as safe as possible while visiting Disney World
In part 2 we'll cover the following:
Is it Fun to visit Disney World solo?
What should you expect when you visit Disney on your own?
Should you go to Disney World solo?
Advantages and disadvantages of traveling to Disney World solo.
Tips for a successful solo visit to Disney World.
When you're ready, read Part 2 of Should I Travel Solo to Disney World.
Now we'll talk about safety when visiting Disney World on your own.
Is it safe to visit Disney World solo?
Perhaps that's the first thing that springs to mind when faced with the chance of a solo trip to Disney World. In an article written by AOL.com, they say that although crime is committed at Disney World, it's rare.
There are so many ways that Disney provides security, that it's a huge deterrent to would be criminals. According to AOL.com from the moment you pass the large Mickey gates, you're on camera. They say that cameras are placed inconspicuously in things like lampposts and even exit signs, and that Disney's own police force has more advanced technology and systems than a lot of police departments.
In addition to cameras, Disney uses things like undercover officers, one-way mirrors, walking and driving patrols and even police dogs that are trained to detect hazardous materials. In the parks guests must pass through security, have their bags checked and random guests are chosen for further searching including the use of metal detectors. At the Disney World owned resorts there are security kiosks and ID must be shown to be let in to the resort. In Disney Springs there's a very noticeable police presence, along with some dog patrols.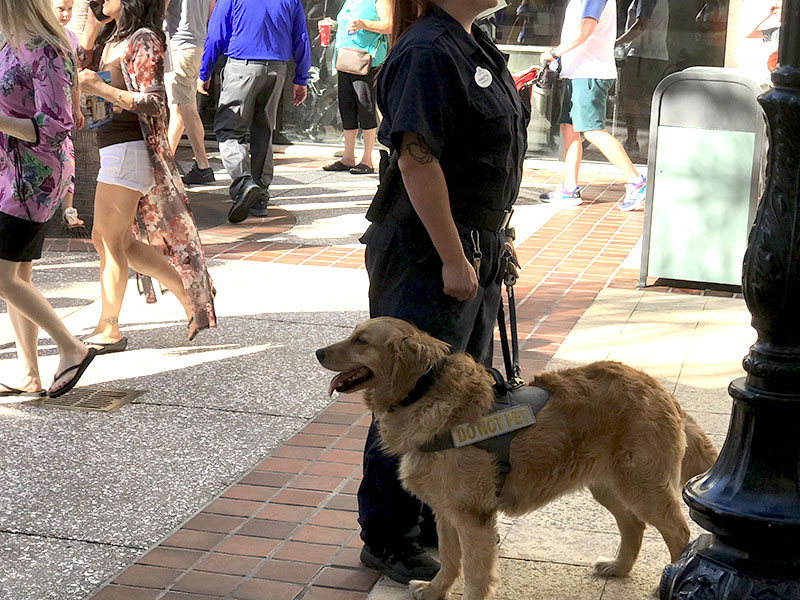 The one crime we do hear of now and then is theft, but there are things you can do to prevent that. Also there are extra steps you can take to ensure that you are not putting yourself in risky situations. And of course how safe you feel will depend on you – how often do you travel/spend time solo? How comfortable are you being alone somewhere that you don't know?
Staying at a Disney World resort can help you feel safer
For the reassurance of the 'Disney bubble' you can stay on site. Your entire trip can be within Disney from the moment you get to the airport and board the Magical Express, to your hotel, dining, transportation and your return to the airport. If this gives you that peace of mind, a fully immersive Walt Disney World trip is perfect for solo travelers.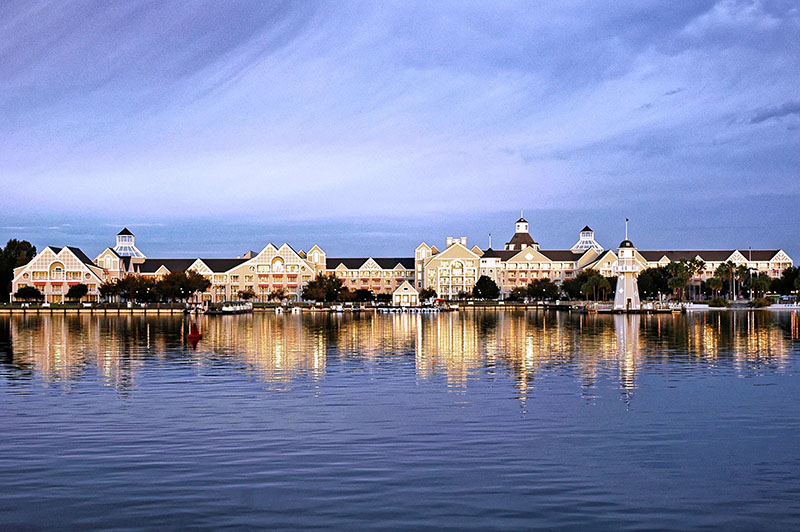 If you are a bit more adventurous, there is nothing to stop you staying off site, using Uber/Lyft or driving. If you have visited with other areas previously and have done these things, you may be more than comfortable doing this by yourself too.
What can you do to keep yourself as safe as possible while staying at Disney World?
The majority of the area around Walt Disney World is geared towards tourism, with the goal of ensuring that tourists have fun, spend money and come back. Having said that, it is still advisable to use common sense. There are a few basic things you can do to keep yourself safe. Some suggestions I'll offer are obvious and simple, but they still stand as good advice.
Using transportation while at Disney – How to keep yourself as safe as possible
If you're staying on Disney World property, you'll have access to an incredible transportation system. This can not only make things easier, but it can be a way of increasing your security. You won't get lost this way, you won't be walking alone in large parking lots, and you usually won't be alone.
For more information on transportation at Disney, visit our Disney World Transportation Overview article.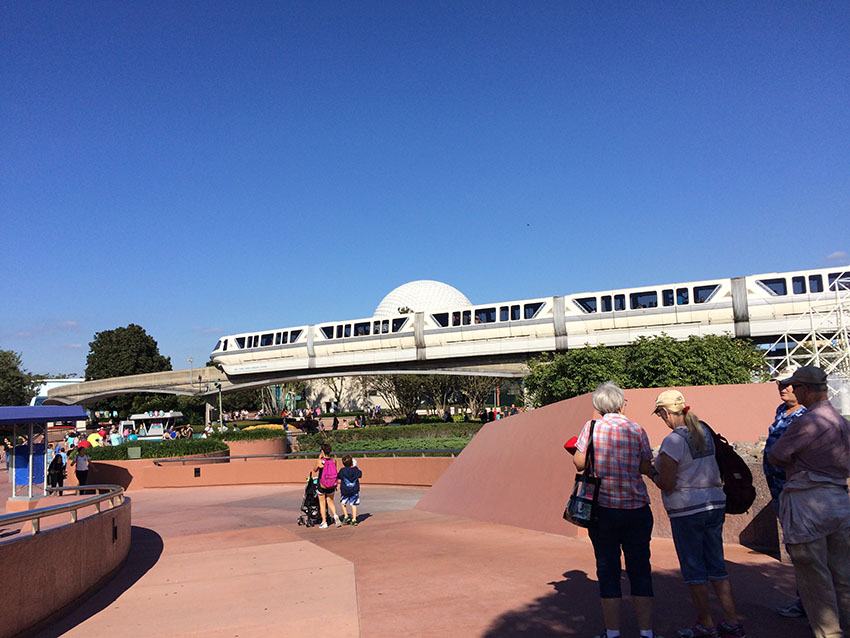 If you decide to use public transportation like Uber or Lyft, there are some steps you should take to stay safe. By the way, you can also use Disney's Minnie Van service with the Lyft app. Here are some things to remember:
Take extra security measures when using Uber, Lyft. When using Uber or Lyft, the app will give you the name of the driver, photo of the driver, make/model of the car and the license plate. There will also be an Uber or Lyft sticker on the front of the windshield. Also, ask the driver for their name and ask them to tell you who their picking up. Be sure to check all these things before you get into the car.
Take a screenshot and send a message to a friend. Include details like the driver/ vehicle information for any Uber/Lyft/taxi journey you make. Let them know where you are going and when you expect to arrive – and don't forget to message them again when you do arrive so they know you are safe!
More suggestions for staying safe at Disney World when you're traveling solo
The list could go on but here are some of our suggestions:
Consider staying in the main building of a deluxe resort with inside hallways. Once you're inside, you won't have to leave the building to get to your room, use the resort store, etc. Most of these resorts even have restaurants inside. If you can spring for it, it might feel more secure.
Think about making a room request at the hotel. A room on a higher floor in the hotel will have less people walking past than a room on the first floor ('ground' floor in the UK), or request a room near the lobby if you want to be close to hotel staff.
If you're planning to visit one park, plan to stay near it. This will make life much easier for you and will minimize the time you spend using transportation. For example, if you're planning to just visit Epcot, consider the resorts right nearby like the Beach Club or Yacht Club resorts. They're both within walking distance, or you can take a quick Friendship boat ride over. Or if you plan to visit Magic Kingdom, you might want to stay in a monorail resort. These resorts have easy monorail access to Magic Kingdom, and boat access as well.
Don't go out alone late at night if you can help it. If you do choose to go out, stick to places like Disney Springs. Use the Disney transportation if possible, as you're more likely to be around others when you get on and off transportation.
Don't go anywhere that you haven't reviewed first. Check routes/directions, parking etc. Know all about where you are going before you leave.
Don't carry large amounts of money. You may also want to keep your money/phone/camera out of site when possible.
Never sit at a table in a restaurant with money/wallet/phone on the table.
Stay away from poorly lit and unpopulated areas where you cannot see other people. 
Keep your distance from the edge of bodies of water. Keep aware when you pass by. Though it's rare to see them, gators and snakes do live in them, and they occasionally come out of the water. I do stress though that it is rare.
Use the safe in your room for valuables, medications, etc.
For the most part, you are unlikely to feel unsafe while visiting Disney World, unless you put yourself in unsafe situations.
So what's the verdict about safety at Disney World?
While there will always be a chance of something unexpected happening, it's the same anywhere you go. Based on experience and research as well as feedback from other solo travelers, we feel that there is no safety reason why you should not travel solo to Disney World! However it's really up to you. You know yourself and whether it's a good idea for you.
Join our facebook group!!!!
Ask any questions, share your knowledge and just enjoy getting to know other Disney fanatics in our facebook group called Walt Disney World Made Easy for Everyone.
Also join me on Pinterest here.
GET UPDATES, NEWS & TIPS (IT'S FREE!!!)
Sign up below to stay updated on the newest information, tips and tricks to help you plan your perfect Disney World trip!