How to Plan a Disney World Trip With Autism
Disney World has proven itself to be a magical place for some of those with Autism. We've heard many stories of kids suddenly having breakthroughs while visiting the parks. Visiting while dealing with autism does take some good pre-planning.
On this page we'll have:
In Part two of this article series, we'll be sharing from a different perspective with tips coming from an autistic adult who also has an autistic teenage son. We'll link to it again at the bottom of this article.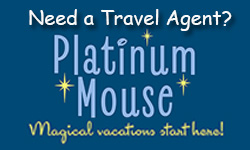 Before we start, are you looking for a Travel Agent? Check out these vetted travel agents who have special needs Disney trip planning experience. Especially check out Brandy Mousel, who is a Certified Autism Travel Professional who knows Disney World. Visit our Travel Agent page here to learn more.
You may want to check out Disney's resource pages here if you haven't yet:
Flying to Disney World with Autism
Before we get to all our recommendations for managing at Disney, you may want to prepare for the plane travel portion of your vacation. Check out this video on handling TSA and the screening process for those with autism:
Now on to Disney!
Disney World Planning Recommendations from Donna Lorman of the Autism Society of Greater Orlando
Donna frequently gets calls from around the world from those seeking advice for their vacations in Orlando. The following tips come from an interview with Donna where she shared the answers to the questions she's most frequently asked. I've got to add that Donna makes an incredible first impression.  She is so clearly passionate about the people she supports.  She also has a great deal of appreciation for the lengths that Disney World goes to, in order to support those with autism.
Hotels & Resorts with Autism at Disney World  
Stay on Disney World property if it's at all possible.  In all of her experiences the Disney resort staff members were extremely kind and very knowledgeable about autism.  If you tell them that autism is involved, they'll really step up and go the extra mile for you.  It makes everything so much easier.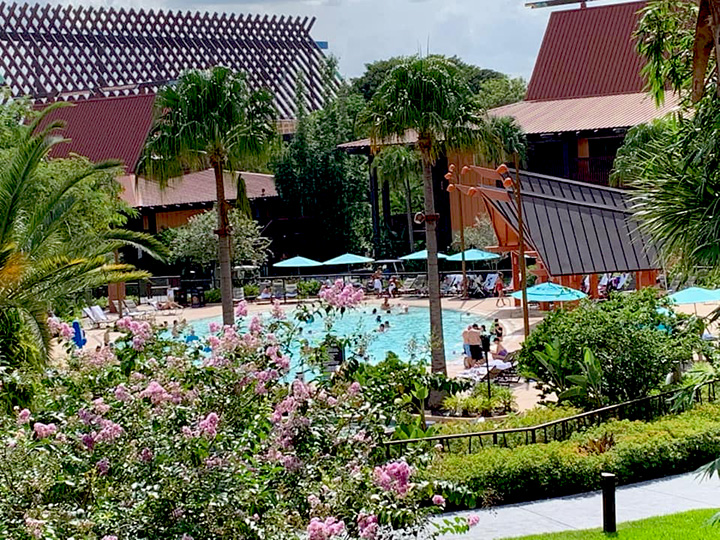 Child Care for Children with Autism while you're at Disney World   
Parents want a break on vacation, and some time to relax.  They're looking for a child care service they can trust. Donna recommends True Help Services in Kissimmee (www.truehelpservices.com).  She finds that they are extremely supportive of children with autism. (Author's note: You can also check our article the following article for other companies that provide care for those with autism: Babysitting, Child Care, Mother's Helper & Senior Care at Disney World).
DAS cards (Disability Access System at Disney World)
Author's note: When we interviewed Donna, Guest Assistance Cards (GAC) were being used, but they have been replaced by the DAS system, so this is not coming from Donna.
Though not everyone with autism will need it, a DAS can be very helpful for some. Though it doesn't reduce wait times, it will help minimize time spent in attraction lines. It can often reduce the need for waiting in crowds.
What is the DAS? The DAS allows you to go to an attraction and get a return time, which should be comparable to the current wait time for that attraction. Then when you return, you'll go to the Genie+ or Individual Lightning Lane line or occasionally a handicapped entrance if there is one. This means you still might have to wait in a line, but it would be much shorter, and you'll be able to do the majority of your waiting outside of the attraction lines. You're permitted one DAS return time at a time, though you can also use Genie+ and Individual Lightning Lanes at the same time. However, most people don't find it necessary.
To request a DAS, go to Guest Relations when you get to one of the Disney parks. They're at the entrances of each park. Before going, be sure to read all about how to use the DAS system here so that you're prepared: Disability Access Service cards (DAS cards).
To get the DAS, be prepared to describe your needs to the Cast Member. So for example, you might say that the autistic member of your party get's very anxious in crowds and lines, and you'd like the ability to minimize the time in crowds. Also if you're being turned down for a DAS, you can request to speak to a manager.
If the autism is readily apparent, particularly if there are obvious verbal or communication issues, you may get your DAS more easily if you have your autistic member of your party speak to the Disney cast member. Have the him/her request the DAS if possible.
Character Dining at Disney World, and Autism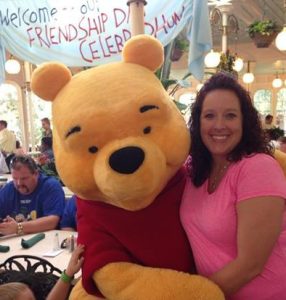 Donna highly recommends the character meals, especially in the hotels. She finds that those who are autistic usually adore the characters and the character meals.  While you can see the characters in the parks, at the restaurants you get individualized attention. They come to your table, so you don't have to wait in long lines at the park to have the member of your party with autism interact with a character.  Though the character meals are expensive, this convenience alone makes it worth the money in her opinion.
Even with a DAS, at character appearances in the parks you will wait at least 45 minutes and sometimes longer in line to reach the character. Some of those with autism just don't do well waiting in lines. The character meal is a great solution.
Donnas' favorite character restaurant is Chef Mickey's.  Although it's pricey she feels it's worth it because she's found that everyone is so supportive. It's extremely kid-friendly, and it's very loud because there are usually a lot of kids. With this in mind, if the member of your party with autism has a "meltdown" or exhibits vocal stimulation, they will fit in more so than in many other restaurants.
Tell your waiter about the autism condition and they'll notify the characters, who will behave accordingly.  They will even give special attention to the member of your party with autism.
You might also want to pick a restaurant based on what characters you prefer.  Different restaurants have different characters. She finds that most Disney restaurants are helpful at accommodating special dietary needs, but Chef Mickey's is particularly great. They will even bring food in from other restaurants even though it's a buffet.
She finds that it's much harder to get food accommodations in park restaurants than in the hotel restaurants, especially at a buffet. (Author's note: Read the article series on managing with special dietary needs here for tips.)
Managing at Quick Service Meals in the Disney World Parks
At Magic Kingdom one restaurant that can be especially suitable for a quick meal is Cosmic Ray's Starlight Café in Tomorrowland.  They serve chicken and French fries, as well as hamburgers and salads.  Donna finds that many kids with autism seem to consistently want chicken and French fries. This restaurant has that, along with alternatives for the rest of the family. In Hollywood Studios try the ABC Commissary. Epcot is a little more challenging since the Electric Umbrella restaurant was closed. One of our readers takes her child to Sunshine Seasons for a substitute of rotisserie chicken and mashed potatoes. She also visits Regal Eagle Smokehouse which offers kids Meal cheeseburgers. Some of the full service restaurants may carry the nuggets and fries. Visit Disney's site for menus.
Managing in the Water parks with Autism
Make sure you're there first thing in the morning. They often get so busy that you won't get a shaded area for shelter unless you arrive early.  Another reason to be there at opening time is that the parks sometimes reach maximum capacity very fast, and they can close to new visitors very early.  Some of those with autism will have a meltdown if turned away.  Arriving early can prevent a disappointing and difficult situation.
Live Shows in the Disney World Parks (including 3-D movies)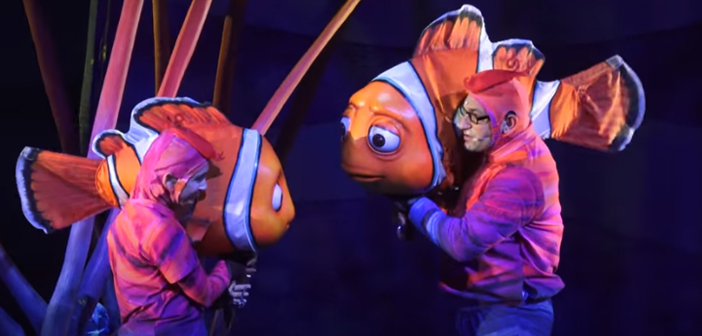 Donna finds that many of those with autism seem to love most live Disney shows. They're fascinated with the music, dancing singing and characters. She feels that the music shows are especially great for them. When you enter the park, get a map and show schedule to see when the shows are.
Around the holidays they have multiple shows with characters, including Santa with music and singing.
Some shows are outside with no actual seating, but if a show is in a place where there is seating, you can try to request seating at the front of the theater. These shows can be packed and by sitting in the front you'll have extra space. Donna finds that some of those with autism tend get overwhelmed with body to body seating and crowds, and this will minimize the problem. Getting your request fulfilled will be up to the discretion of the Cast Member, and the available options at the attraction at the time you're there. Approach a Cast Member, and explain your need. If they won't help, you may want to request a manager.
According to Donna, one live show that seems to have worked miracles for some of those with autism is Turtle Talk with Crush In The Seas with Nemo & Friends Pavilion.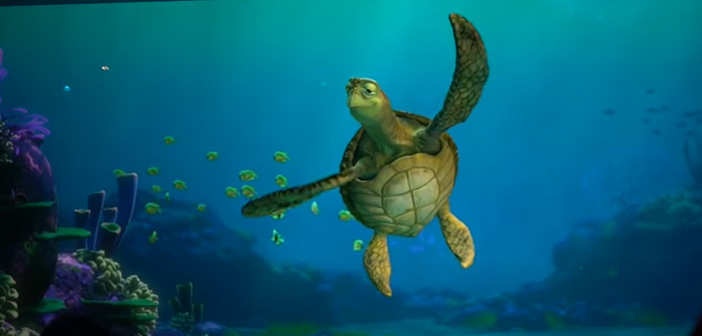 This attraction has guests interacting live with an animated turtle. There are numerous occasions when non-verbal children began to speak and interacted with Crush.  Disney has funded a research project which will seek to determine why. Disney has found that many children with autism consistently love Disney, and the project will also look at what makes Disney World so captivating and engaging to them. Donna will be working with Disney on this project.
Donna's son who has autism loves the Beauty and the Beast and Muppets 3-D at Hollywood Studios. She notes that often those with autism will put the glasses on and they'll cover their ears.   They will also put their thumbs in ears and their pinky's in their mouths. She believes that they're overwhelmed. They may rock gently, but Donna says that they tend to calm down.  If she says "hands down" to her son, he'll put his hands down and watch the show.  Although the sensory effects in some of the other shows will sometimes bother those with autism, these two shows seem to get a consistently good response from them.
Her son was absolutely terrified in Stitch's Great Escape in Magic Kingdom (this is no longer there). He hated the shoulder restraint.  He also has great difficulty with a 3-D shows.  The sensory effects are overwhelming for him.
Park Preferences for some of those with Autism
Donna says that there is a definite trend in park preferences among those with autism.  She's not certain why, but Animal Kingdom is consistently their least favorite park.  She speculates that one reason may be their hypersensitivity to smell, which may make them uncomfortable with the smell of the animals. (Author's note: We've heard from others with autism that love Animal Kingdom, so we wouldn't suggest that everyone rule it out.)
Here are the parks in order of the most favored to the least, according to Donnas' observation:
Magic Kingdom
Hollywood Studios
Epcot
Animal kingdom
Again, we do hear from parents who's kids love Animal Kingdom. Here's one:
"I agree with most of this article, however my ASD son LOVED Animal Kingdom & for our family I would put it #2 behind Magic Kingdom. He loved Kali River rapids (wanted to repeat it over & over) & Flight of Passage (Pandora at night). He actually enjoyed any ride that involved water/boats." — Jessica Blake
Disney Springs is often overlooked!
Donna feels this shopping, dining and entertainment area is often overlooked and not to be missed. There is a lot for the those with autism to do here. For example, she finds that autistic children tend to love the Once Upon a Toy store.  If you're one of first people there in the morning, your child can start up one of the toys on the ceiling. If they do start a toy, they will also receive a certificate and a small gift toy.  Donna's son Drew started the electric train by flipping the switch, and he was given a little locomotive with a certificate. She says he was absolutely "lit up", and was actually shaking because he was so excited.
If you wish to have your child start a toy, ask a cast member. This is especially necessary if you have an older child. Drew is 16 years old at this writing, so they have to seek out a cast member and make the request.  Otherwise they are usually overlooked.
In Disney Springs is a restaurant called Rainforest Café, which Donna says is a huge hit with those with autism. Her child is so enthralled that his mouth never closes while he's there!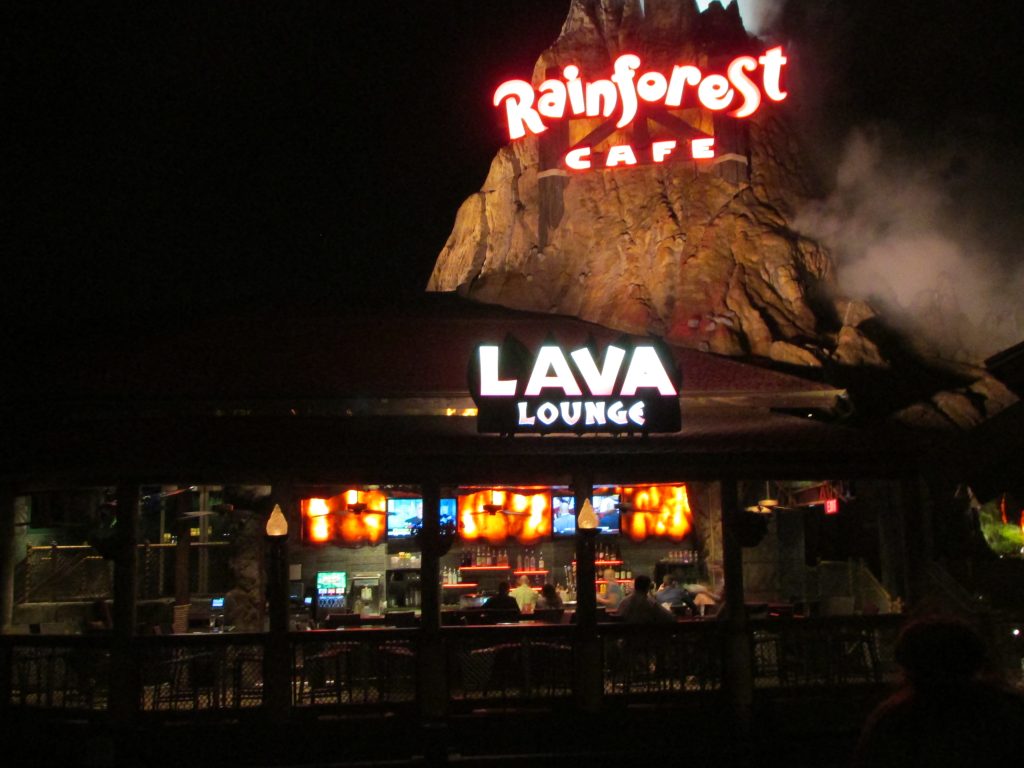 The massive World of Disney store is great fun for everyone.  There is a beauty shop called Bibbidi Bobbidi Boutique.  Girls three and older are treated to a princess makeover. Though it's not usually appropriate for kids with autism, it may be a great treat for siblings.  Donna notes that the siblings needs often take a back seat to the autistic child's needs. She feels it's essential to allow them time to enjoy the things of Disney that they particularly want.
The Lego Imagination Center is a store where that can entertain all your of your children. In addition to viewing the amazing Lego creations already built, you can design your own. Donna recommends that you let them have some time to build and use their imagination — kids love this.
The Autism Society of Greater Orlando can be found here: www.asgo.org   
Additional Tips for Thriving at Disney World with Autism
Here are some additional ideas – some from our Walt Disney World Made Easy for Everyone Facebook group members:
From Kimberly Harmon Frisch – For any kids w/ sensory issues (which affects many autism kiddos)- utilize the baby care center for quiet places for a break and use the restroom. Many of the bathrooms in the parks are very noisy. My son could not handle them until very recently w/ automatic flushes and hand dryers. When we use the bathrooms now, I place a sticky note over top of the sensor for the automatic flush so it doesn't go off and freak him out while he is still using the bathroom. We also take noise canceling headphones with us- so many of the rides (even ones you wouldn't expect) are loud, or have loud "scenes".
From Marie Montgomery – My friends son has autism. For him knowing in advance was the key. We've been to WDW many times w/ him. The first time we were afraid of how he would handle it. We showed him YouTube clips of the rides, parades, and characters. I also made detailed agendas of what we would do. This helped. Each day there was one. I also put in the agenda after every item " Remember due to crowds, weather, ride closures, or anything else we might change the agenda around. But we will talk with you about it. The first times he didn't talk much. We didn't expect much on the trip but he came alive there. He loves maps. He memorized them & the agenda and would tell us what was next. Then he wouldn't talk again until he told us what was next. Now he sits and talks WDW with me for hours. I've watched him come alive each time @ WDW. It helped him communicate more. He interacts more.
Marie Montgomery (second tip) – In Magic Kingdom there is a great quieter spot to be away from crowds. It's in Liberty Square behind the Hall of Presidents to the right of the exit. We sat there & enjoyed our snacks and rested in a quieter place for 30 minutes. It helps.
From Ed Buskirk III – The tip I have is Always let the cast members be aware of your situation. They care and are extremely accommodating. My wife suffers from Bipolar 1 (the rare one) that means that like autism, she can have very similar perception issues. When we were at MK one day, it became unusually crowded. She became very overstimulated and we became trapped in liberty square during a parade time. I walked into the Liberty Tree Tavern, and explained to the manager our situation. He let us sit in the waiting area, then gave us a quiet table to eat lunch at in the back. It was just what my wife needed to calm down. We could not spend a full day at MK that day, but we were able to turn a tough situation unto a nice day thanks to the Cast members!
From Maureen Rowe Deal – We have a son with autism. We try to avoid potential behavior triggers of fatigue, hunger and over stimulation. We use noise-canceling headphones, carry snacks with us to the parks and take frequent breaks.
From Theresa Beale – My tip is know your Autistic person's trigger. What bothers one person may not phase another. For example my daughter never had a problem in the bathrooms but can't stand being in a crowd to catch a parade. I found that by visiting during slower seasons and using Fastpass + (now replaced by Genie+ and individual Lightning Lanes) I was able to keep my daughter calm and happy. Plus we always ride with shorter waits during parades.
From Sue Ziolkowski – One thing I may suggest is to get a park hopper pass. This way if one park is crowded you can always go to another.
From Sue Mickelson – Many people find a stroller provides a 'safe haven' from too much stimulation. At Guest Relations, you can request a tag that allows use of a stroller as a wheelchair. That allows for the stroller to be brought into lines and attractions where strollers are not usually allowed. (It's separate from DAS – some people who are not using DAS find it helpful and some use it along with DAS). (Rent a stroller from Buena Vista Rentals)
From Ann Ashenfelder Littell: The biggest thing that I had to learn was to build in downtime. I used to try to do 3-5 days from rope drop until park close, and I ended up with the whole family in meltdown mode.One of the best things we did, that I know isn't an option for everyone, is get annual passes so that we can go for 3-4 hours and not feel like we are "wasting" a day's tickets. For families who don't have that option, figure out just a few "most important" things for each day, do those early, and anything more is a bonus.If your family does mornings, get to a park before rope drop to take advantage of smaller crowds. My family does NOT do mornings, but enjoys fireworks and nighttime events, so I don't even try for rope drop. It just isn't worth pushing us so far out of our comfort zone, and we would rather stay late, so we start the day late. If you want to do rope drop AND park close, make sure you take a break in the middle of the day.
Join our Facebook group!!!!
Ask any questions, share your knowledge and just enjoy getting to know other Disney fanatics in our facebook group called Walt Disney World Made Easy for Everyone.
Also join me on Pinterest here.
GET UPDATES, NEWS & TIPS (IT'S FREE!!!)
Sign up below to stay updated on the newest information, tips and tricks to help you plan your perfect Disney World trip!