Disney World with special needs, disabilities & extra challenges
Below you'll find articles listed by topic. They're designed to help you manage at Disney with all kinds of small to large extra challenges, special needs and disabilities – emotional, physical and even spiritual.
In general, we've found Disney to be extraordinary when it comes to supporting those with challenges. Our goal is to help you know how to prepare and travel as easily, comfortably and safely as you can while having a great time. But… before you read these articles, please read the disclaimer at the bottom of this page. 
If you need Disney area hospitals, emergency rooms or dialysis, visit here. 
Visit here if you want to see the Disney Parks rides and attractions with descriptions that include information for those with health and emotional issues.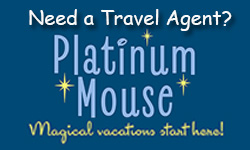 Are you looking for a Travel Agent? Do you have special needs or extra challenges? If so, consider using one that knows Disney World well and has experience with special needs travel. Visit our Travel Agent page here to learn more.
Articles for handling extra challenges while at Disney World (in alphabetical order)
ADHD, ADD & ODD
Allergies
Alzheimers
Amputees & Prosthetic Users
Anxiety – Managing with fear and anxiety
Autism
Back Pain
Blood Pressure
Celiac and Gluten Intolerance at Disney World 
Cold, virus & flu avoidance at Disney World 
Covid-19
DAS – Disney's Disability Access System (formerly GAC)
Diabetes & Blood Sugar at Disney World
Dialysis
Dizziness & Vertigo
Dogs – Bringing a Dog to Disney World
Emergencies (Medical)
Epilepsy
Fear, Anxiety and Phobias
Fibromyalgia
First Aid Stations
Foreign Language
Handicapped Rooms – Reserving at Disney World
Hearing Impairment
Heart Conditions
Heat Sensitivity
Immune System Issues
Infants and Toddlers at Disney World
Kidney Dialysis
Kosher
Lost or Separated While at Disney World
Medication & Medical Supplies
Memory Impairment
Mobility Problems
Neck Pain
ODD – Opposition Defiant Disorder (and
ADHD, ADD)
Oxygen, Nebulizer, CPAP, BiPAP, etc.
Pain (general)
Plus Size, Big and Tall
Pregnancy
Prosthetic Users & Amputees
Quiet Spots for Breaks & Rest in the Parks
Sensory Issues
Service Dogs in the Disney World Parks
Smoking at Disney World
Special Dietary Needs
Sun & Heat at Disney World
Transportation at Disney World with Mobility Challenges 
Transportation to Medical Appointments (including accessible travel)
Visual Impairment
Wheelchair and ECV devices
Zika Virus
We're currently in the process of putting all of the info from my book manuscript onto this site, so check back frequently for more articles.
PLEASE READ THIS BEFORE READING THE ABOVE ARTICLES:
Now before we begin, please hang in there with me while I make a few disclaimers. Please note that the information, tips and suggestions in this section and throughout the website are not medical recommendations. I'm not a physician, and even where we've included information from medical professionals, this information may not be complete, and may not be appropriate for your condition. Although we've worked hard to be accurate, we don't guarantee the accuracy of any of the information. Your condition and your trip should be discussed thoroughly with your Physician before visiting Disney. If any medical issue arises during your trip, you should consult a physician. Also please consult Walt Disney World for up to date facts and recommendations. We've included numerous interviews with medical professionals. We greatly appreciate and respect their input, but we're unable to endorse any medical professional or organization named on this website. We're also including hospitals, clinics, health organizations, businesses and websites on this website and in this section. Again, we're not endorsing any of them. We're including all information for your research purposes only.
Also please note that Disney is in a constant state of change. If there's something important you need to know in order to stay safe and healthy, please contact Disney in advance of your visit to request information and support, and double check that information once you're there. Now let's move forward!
Join our facebook group!!!!
Ask any questions, share your knowledge and just enjoy getting to know other Disney fanatics in our facebook group called Walt Disney World Made Easy for Everyone.
Also join me on Pinterest here.
GET UPDATES, NEWS & TIPS (IT'S FREE!!!)
Sign up below to stay updated on the newest information, tips and tricks to help you plan your perfect Disney World trip!