By Katie Penn
There are many reasons to travel to Disney World on your own. For some, it's their preference. For others, they don't have anyone who would choose to go with them. Either way, with a little preparation you can have a wonderful time visiting Disney solo.
If you haven't read Part 1 of this series, check it out here.
Travelling Solo to Disney World – Part 1 – Safety while visiting Disney World
In Part 2 we'll cover what you need to know to make a choice about traveling solo, including the following:
Is it Fun to visit Disney World solo?
Some benefits of traveling to Disney World on your own.
What should you expect when you visit Disney on your own?
Should you go to Disney World solo?
Advantages and disadvantages of traveling to Disney World solo.
Tips for a successful solo visit to Disney World.
Let's go!
Is it really fun to travel solo to Disney World?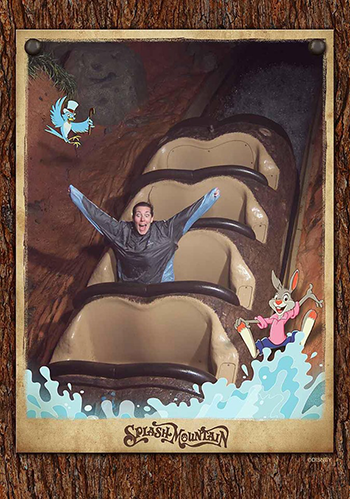 This is of course a subjective thing. Some people love spending time alone, and think nothing of it. Others have never done anything alone, or don't like their own company. If you don't generally enjoy doing things alone, you may also struggle to enjoy a Walt Disney World trip… but you may be surprised. This is Walt Disney World after all!
If you are given the opportunity to make a Walt Disney World Solo trip and you don't mind being on your own in general, I'd say that you almost certainly will have fun. If you hate the thought of going to the cinema or dinner or shopping by yourself, you may not have such a good time.
The great thing about Walt Disney World is that it accommodates every one – travelers from all over the world, all shapes, sizes, needs, likes/dislikes. Solo travelers are no different. Every year thousands of solo travelers go to to Disney World, including me, and I love it.
Some Benefits of traveling to Disney World on your own
In terms of your days at the parks, there are lots of positives about travelling solo to the parks. The main one is that you can set your own itinerary based on what you'd enjoy. Want to do rope drop to close? You're free to do that. Want to sleep late? There will be no one nagging you to wake up. Change your mind at the last minute? No problem.
Once you make it to the parks, you can move at your own speed. You can go as fast or slow as you want. If you want to skip lunch, you can. If you want to stop for a snack, your only consideration is which one!
You'll get to do what's fun for you!
Another key advantage to being a party of one is that you will find it easier moving through crowds. You don't need to catch up to people, and you won't need to wait for people. You won't get stuck behind people. You can fit between two groups of people that would be a barrier if you were with a group.
Will people look at me funny because I'm alone?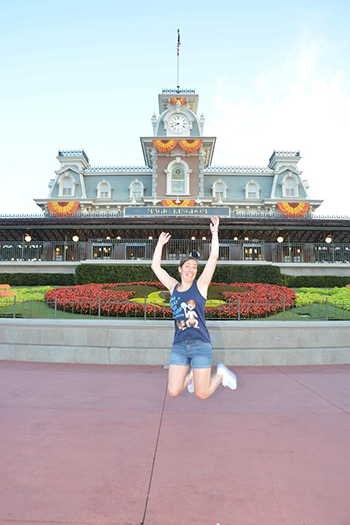 Travelling solo is not uncommon now, and people will not find it unusual that you are travelling alone.
In most situations, you are unlikely to feel strange about being alone. Consider that you are in a crowded place, with thousands of other people. 99.9% of them will be busy enjoying themselves and making their own memories. They will not notice you are alone. If they do, they may even be a little jealous if they have had a long hot day with their loved ones!
What it comes down to is whether or not you're comfortable in your own skin. If you're okay with being on your own, it's very likely that others around you will be too.
Will I feel lonely traveling solo?
You may think that solo times in the parks can be lonely. It's true you may find that you have one or two moments where you turn to say to someone 'Did you see that?', or you think that someone you know would have really enjoyed something you did.
But traveling solo can also be incredibly fun and liberating.
When you go in a group, either with friends or your family, you tend to stay with them throughout the day. You talk to them in line. You do things with them. Traveling solo you will be surprised at just how much you more you notice things around you.
You might even enjoy talking to new people. You can meet people from all over the world just waiting in lines at Disney. If you're friendly, most people will be friendly back. You will also find that some people will start talking to you. You will be surprised at how much you learn about other people, how they vacation, where they're from, and maybe even some Disney World tips and tricks.
Are there differences when planning a Disney World trip for one?
In all honesty, there is not much difference when you compare planning a solo trip to a trip with more than one. You'll be doing the same things like booking a room, planning your days, making dining reservations, etc.
Yes. There is no restriction on booking your passes for one.
Consider purchasing Memory Maker for photos
If you like to have a lot of pictures to commemorate your trip, it may be a good idea to purchase Memory Maker. Photopass photographers are always on hand to be your stand-in photographer.
This is purely personal choice though. Photopass photographers will always take a picture with your camera/phone if you ask, and cast members are required to take pictures of anyone who requests one.  This is as long as health and safety permit it. They won't do it if they are operating an attraction, but on the street and in restaurants and stores they should.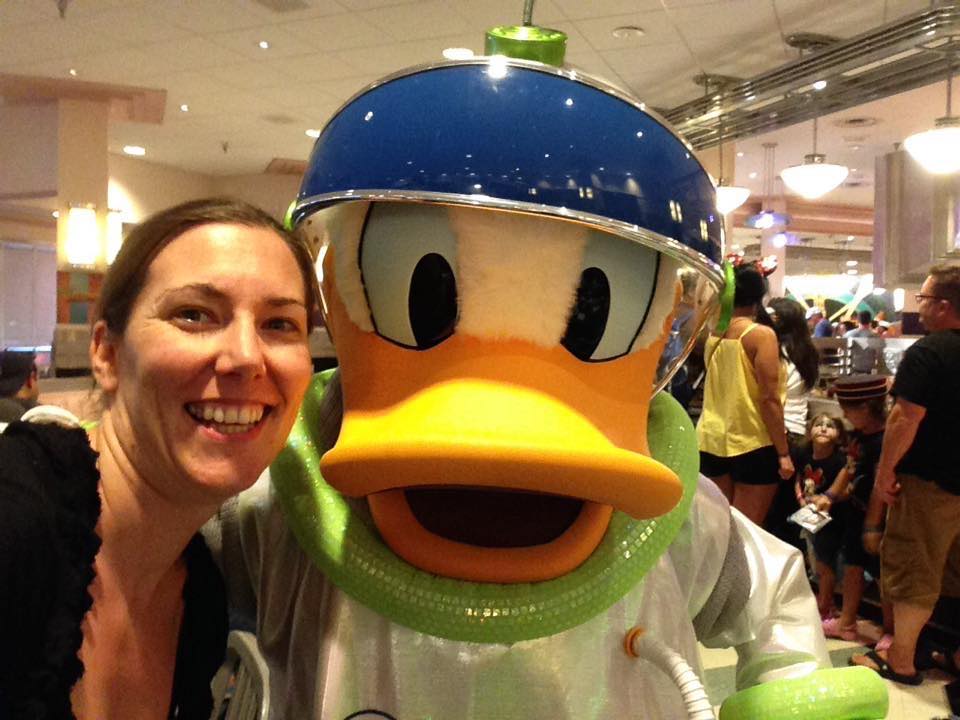 So, Should I go to Disney World solo?
There are no logistical reasons why you shouldn't go solo, so it really depends on you. If this is your only chance to go to Walt Disney World, surely it is better to go solo, than not go at all?
There are a lot of things to consider, but as mentioned above, as long as you are reasonably comfortable spending time alone, you should have a great trip. It may be helpful to weigh some pros and cons, to make your decision on whether to travel solo.
Advantages of traveling to Disney World solo: 
You can make your own plans including park days and dining reservations, based on what you'd most like to do.
You can go at your own pace – No waiting for others, or racing to keep up.
You can change plans whenever you want to without upsetting anyone.
You will get to talk to some really interesting people in line. I find that Disney people are, on the whole, lovely people, and like to talk to other Disney people.
You may get to jump the line at times. You know that party of 5 about 100 people ahead of you? Suppose the cast member needs a 6th person to load the car. Keep an ear out and you will often hear calls for single riders to come forward which will shorten your wait times. I find that this is a regular occurrence in Tower of Terror.
Single rider lines – Yes, anyone can use these. But as an actual single rider, you don't need to wait for the next single space so your friend can ride and catch up to you.
You will get around quicker. Rope dropping Pandora or Toy Story Land? It's much easier to keep up with the front of the crowd when you aren't trying to keep a group of people together. This is assuming you get up early and get to the park in time to start off at the front – no running or pushing please!
You can still get good seats/parade spots without turning up early. People tend to leave a person size space at the end and in the middle of bleachers in theaters, or between the next family on the parade route. These spots are perfect for a solo traveler. (TOP SOLO TIP – if you are not squeamish, people always subconsciously leave space between them/their group and the trash can they are near. This can be a perfect solo spot that will get you a front row view.)
For some people, there can be stress between family members and friends. You will not have this. You won't be distracted or stressed out.
Disadvantages of traveling to Disney World solo: 
You may have some lonely moments. You may find yourself turning to someone to say 'did you see that?' when there is no one to share the moment with.
Some water park attractions require a minimum of two (e.g. Miss Adventure's Falls).  However, if you ask, a cast member may allow you to ride solo. If not, you are almost certain to find a friendly couple/family who will be more than happy to share their raft with you.
You may find yourself telling the same story of why you are solo to people (although you'll never see them again, so maybe you can tell a different story each time?!).
If you are used to sharing a room, obviously room costs will be higher than you are used to as you need to cover the full cost of the room yourself.
All your ride photos will have strangers in them.
You have to carry all your own stuff. If you are used to someone else carrying a back pack, or you share the job, you may find this hard work.
You will have to ask cast members or other guests to take your picture.
Really the disadvantages are not that weighty, and many people love visiting Disney World solo. It comes down to personal preference, and whether it sounds appealing to you or not. As you can see in the photo below, when I'm at Disney solo, there's a lot of smiling going on for me and I recommend it!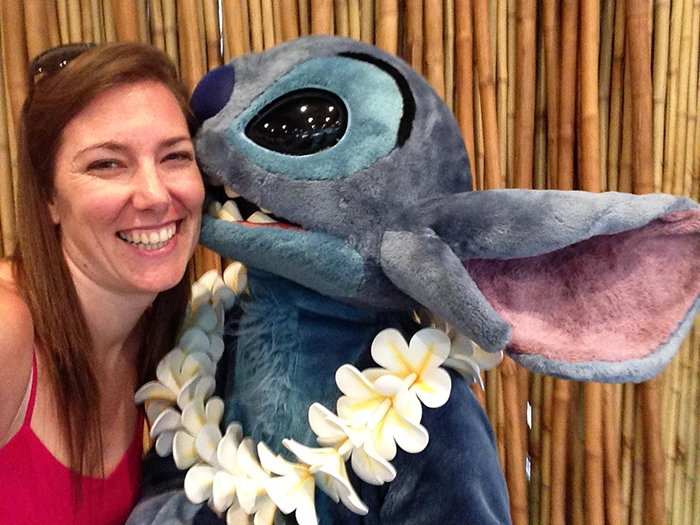 For more Disney World planning tips, check out this page:
Join our facebook group!!!!
Ask any questions, share your knowledge and just enjoy getting to know other Disney fanatics in our facebook group called Walt Disney World Made Easy for Everyone.
Also: Like our facebook page here.
And join me on Pinterest here.
GET UPDATES, NEWS & TIPS (IT'S FREE!!!) Plus get a Free Disney World Planning Schedule Form.
Sign up below to stay updated on the newest information, tips and tricks to help you plan your perfect Disney World trip!