We've written this series of articles to help you prepare to have the best, most comfortable and fun time possible at Disney World whether you have mobility problems, you're using a wheelchair, or you'll be riding an ECV (electric convenience vehicle such as a mobility scooter or electric wheelchair).
Disney World ECV, Wheelchair and Mobility Articles: 
Renting a Wheelchair & ECV while at Disney World
Using other Mobility Devices While in the Disney World Parks
General Tips for Riding Your ECV or Wheelchair While at Disney World
Managing in the Disney Parks with Mobility Issues or riding an ECV or Wheelchair
Transportation at Disney World with a Wheelchair or ECV
Other Wheelchair/Scooter/ECV articles
—————————————————————————

NEED TO RENT A SCOOTER or WHEELCHAIR? We recommend Buena Vista Rentals. 
Our readers get a FREE ACCESSORY with rental.

Choose a FREE REAR BASKET, CUP HOLDER OR CANE HOLDER with scooter rental. MENTION THE DISCOUNT CODE "DIZABLED". 
—————————————————————————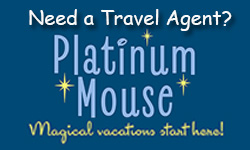 Are you looking for a Travel Agent? Do you have special needs or extra challenges? If so, consider using one that knows Disney World well and has experience with special needs travel. Visit our Travel Agent page here to learn more.
Join our Facebook group!!!!
Ask any questions, share your knowledge, and just enjoy getting to know other Disney fanatics in our Facebook group called Walt Disney World Made Easy for Everyone.
Also join me on Pinterest here.
GET UPDATES, NEWS & TIPS (IT'S FREE!!!)
Sign up below to stay updated on the newest information, tips and tricks to help you plan your perfect Disney World trip!