Smoking at Disney World for Smokers, and For Those Allergic to Cigarette Smoke
Here's Disney World's page on rules for smoking on Disney World property.
Florida and Disney World in particular are great destinations if you're sensitive to cigarette smoke.
On the flip side, if you're a smoker, you'll find a lot of regulations at Disney.
Florida's law prohibits smoking in most indoor public places. This includes all enclosed restaurants and most other indoor public locations. In Florida, smoking is allowed outside, even in a restaurant seating area.  It's also allowed in hotel bars that are not in hotel lobbies or restaurants.
And Disney World has a strict smoking policy:
Smoking areas are not present inside Walt Disney World or Disneyland theme parks, water parks, ESPN Wide World of Sports Complex or Downtown Disney in California.
TIP: Designated smoking areas are available outside the entrances to the areas listed above, and at Disney Springs in Florida. For guests who have room or dining reservations, smoking areas are also available at Disney Resort hotels.
So this is great news for those with sensitivities to smoke, and bad news for smokers.
Disney World carefully designates outdoor areas for smoking at the resorts and parks.
The guide maps indicate all the outdoor designated smoking areas, and these are the only areas where guests can smoke. The areas that are designated for smoking tend to have an intense smoke smell even when there's no one smoking at the time. We find that it's usually possible to keep our distance, but if not, we walk by as fast as humanly possible!
Almost all indoor locations at Disney are non-smoking.
Smoking is permitted at Jellyrolls (a piano club with dueling pianos and a sing-along) and the bar at ESPN Club, both located at Disney's Boardwalk. When we've eaten in the restaurant at the ESPN Club, we didn't smell any smoke in the dining area. There may be other smoking locations within Disney World as well, so be sure to ask when making your reservation if this is an issue.
Smoking is banned in all Disney-owned hotel rooms.
Even patios and balconies are non-smoking areas. Of course, it's always possible that another guest could smoke in a room anyway, but Disney reserves the right to charge a penalty since they'll need to specially clean the room. Currently, that penalty is up to $500! This usually discourages people from smoking inside their rooms. If you're staying on Disney property but in a non-Disney run hotel, check with the hotel for their smoking policies.
There's a smoking shop in Disney Springs West Side called Sosa Family Cigars.
They sometimes keep their doors open and you can smell smoke. It's easy enough to keep your distance.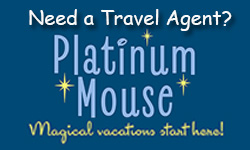 Are you looking for a Travel Agent? Do you have special needs or extra challenges? If so, consider using one that knows Disney World well and has experience with special needs travel. Visit our Travel Agent page here to learn more.
Also join our Facebook group!!!!
Ask any questions, share your knowledge, and just enjoy getting to know other Disney fanatics in our FACEBOOK GROUP: Walt Disney World Made Easy for Everyone.
Also: Like our FACEBOOK DISNEY NEWS PAGE too for breaking Disney news.
Also join me on Pinterest here.
GET FREE PLANNING CALENDAR DOWNLOAD, AND UPDATES, NEWS & TIPS (IT'S FREE!!!)
Sign up below to stay updated on the newest information, tips and tricks to help you plan your perfect Disney World trip! You'll also get a free Disney World Trip Planning Calendar Form to help you plan your trip, with info on what you'll need to include on your Trip Calendar. This will help make it easy for you to organize and plan the best trip possible!