Does Disney World use pesticides in the resorts and parks?
Yes, though we've only rarely seen it being applied or noticed the smell of pesticides. Remember that this is Florida and bugs can be a problem without proper pest control. Those with chemical sensitives, allergies and environmental illness will want to know what to expect.
Integrated Pest Management at Disney World
Disney applies pesticides on the grounds as well as in the rooms using a program called "Integrated Pest Management." From what we understand, this program tries to minimize the amount of pesticide that's in the air.
To this end, Disney most frequently uses gel pesticides in the resort rooms instead of sprays. They believe that the gels have less of an impact on the air than the sprays; however, if a spray is needed in a room, they'll use it.
You can request to see the Material Safety Data Sheets for your resort.  Disney is required by law to maintain a sheet on each chemical that's used. Here's the experience of one Disney guest:
"We were coming out of our room for breakfast and we saw what looked like a pesticide truck. I freaked out – I didn't want to be near drifting pesticide spray, especially in light of my health problems. My husband went to investigate and then called me over. The guy who was spraying the pesticide said they were using a natural non-toxic mixture of soap, peppermint and rosemary. In fact that is what it smelled like outside. He said it was so non-toxic you would wash with it, and that Disney was now using somewhere around 90% natural non-toxic products for pesticide, though they were still using fungicides because they hadn't been able to replace them."
Mosquito spraying happens nightly, last we checked.
With the Zika Virus scare in Florida, Disney has been very proactive about killing mosquitoes. Some of what they do is natural, but we were told that they spray guest common areas with a pesticide every night. We were also told that the chemical they're using breaks down very rapidly, and when it breaks down, it becomes non-toxic. For details, visit our article on the Zika Virus at Disney World.
Fertilizer at Disney World
At times, we've seen small vehicles spraying fertilizer on the resort grounds. We've also seen fertilizer pellets being spread on the ground. It's certainly not every day, and sometimes they're just spraying water. Lawn maintenance seems to be handled during the day, rather than overnight, so you may encounter this.
If you see fertilizer being sprayed, you can often find an alternative way to get to your destination, but it may mean a lot more walking. If this is an issue for you, you may wish to stay in one of the resorts that have room entry inside indoor hallways to minimize your exposure.
The only Disney resorts that have these indoor hallways are in the Deluxe category – Wilderness Lodge, Boardwalk Inn, Yacht Club, Beach Club, Grand Floridian, Animal Kingdom Lodge and the Contemporary. There are some Disney Vacation Club Villas that also have indoor room entry like Kidani Village at Animal Kingdom Lodge, Bay Lake Tower, Beach Club Villas, Boardwalk Villas, Saratoga Springs and Old Key West. Check to make sure you're getting indoor entry if this is important to you.
Do you have any questions or tips to share? Please post in the comment section below. 
For more Disney World planning tips, check out this page: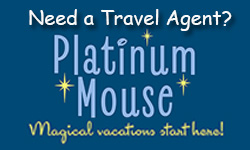 Are you looking for a Travel Agent? Do you have special needs or extra challenges? If so, consider using one that knows Disney World well and has experience with special needs travel. Visit our Travel Agent page here to learn more.
Join our Facebook group!!!!
Ask any questions, share your knowledge, and just enjoy getting to know other Disney fanatics in our Facebook group called Walt Disney World Made Easy for Everyone.
Also: Like our Facebook page here.
And join me on Pinterest here.
GET UPDATES, NEWS & TIPS (IT'S FREE!!!) Plus get a Free Disney World Planning Schedule Form.
Sign up below to stay updated on the newest information, tips and tricks to help you plan your perfect Disney World trip!