Disney World is a wonderful but very strange place to visit for anyone! For those who need a little assistance with adapting to the change in environment, making your own Story Book can be a huge help. Many have used this technique over the years with great success.
Now with the unusual changes at Disney World due to COVID safety changes and the phased re-opening, creating an appropriate Story Book for your person is more important than ever.
One of the members of our Facebook group called Walt Disney World Made Easy for Everyone shared a Social Story Book that she made for her son. Mindee Moore made a wonderful book that was designed to help her son adapt to the COVID related changes at Disney World on their upcoming trip. I'll share that book below.
For information on how to make a Social Story Book, visit yourtherapysource.com. They have very simple, easy to follow directions. You can grab a Do-it-Yourself Storybook Kit from Amazon. It allows you to create a hardcover picture book.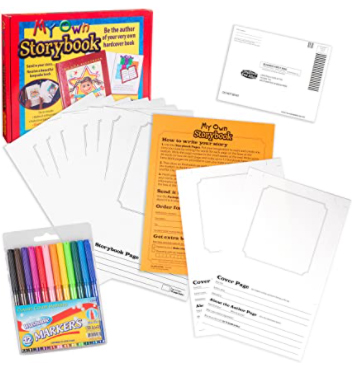 Here are the pages of Mindee Moore's book: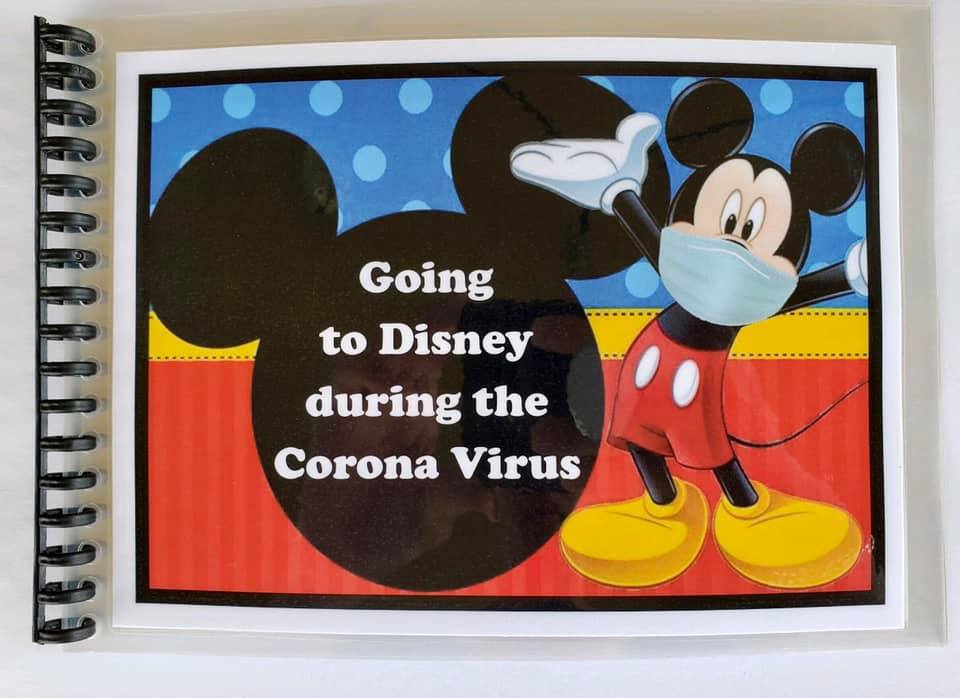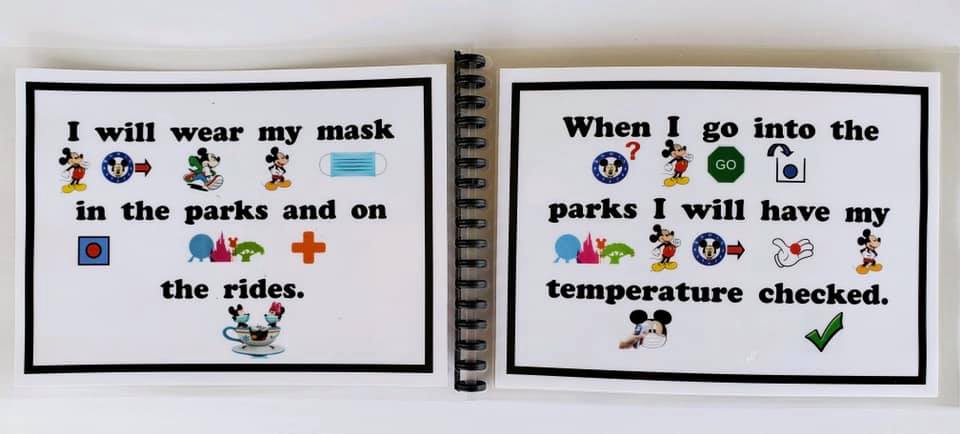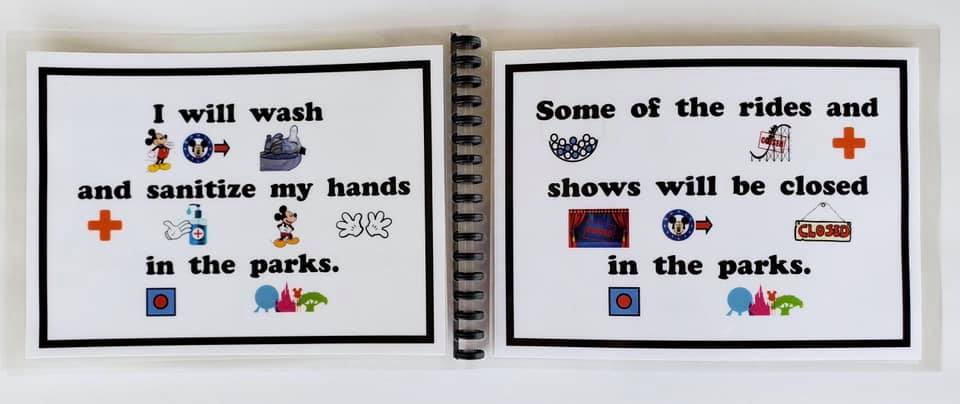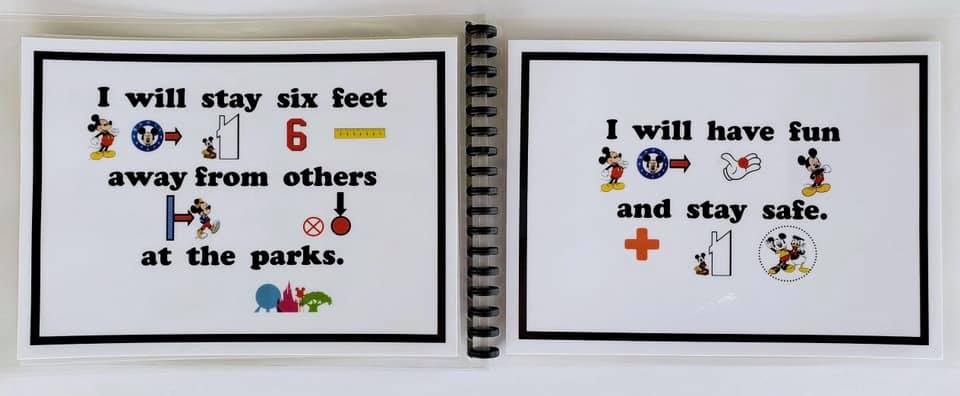 Thank you to Mindee Moore for sharing her wonderful book!
Join our facebook group!!!!
Ask any questions, share your knowledge and just enjoy getting to know other Disney fanatics in our facebook group called Walt Disney World Made Easy for Everyone.
Also: Like our facebook page here.
And join me on Pinterest here.
GET UPDATES, NEWS & TIPS (IT'S FREE!!!) Plus get a Free Disney World Planning Schedule Form.
Sign up below to stay updated on the newest information, tips and tricks to help you plan your perfect Disney World trip!