By Rebecca Joy (August 31, 2016)
Are you heading to Disney World, but wondering about the Zika virus?
Walt Disney World is now offering free insect for Zika prevention. What's does this mean? Is Zika really a concern for those visiting Disney World?
First let's talk about the cases of Zika found in Florida that were transmitted locally.
Zika is thought to be transmitted by mosquitoes. Many of the cases of Zika being reported were contracted outside the USA. On the CDC's website (Center for Disease Control), they're reporting cases of locally caught Zika in Miami, in the Wynwood and Miami Beach areas.
Wynwood is approximately 228 miles from Disney World, which is quite a distance.
The Center for Disease Control has issued advice for travelers to Miami and South Florida, cautioning pregnant women or couples considering pregnancy against traveling to that area.
What about Zika in Orlando?
While all of the reported cases of the Zika virus in Orlando appear to be the result of travel to infected areas, there appears to be a case caught in the Tampa or Pinellas County area. According to Tampabay.com, a Firefighter working in Tampa and living in Pinellas County is the first case of reported Zika thought to have been locally contracted in Central Florida. Tampa is approximately 66 miles from Disney World, and this has caused concern for some.
At this time according to Miamiherald.com, this appears to be the only case of locally of locally contracted Zika in Pinellas County at this time. If Zika is a concern for you, please check the statistics regularly. Here are some additional resources:
As of now, no warning such as the one issued for Miami and South Florida has been issued for the Orlando area.
The Orlando Sentinel reports that Governor Rick Scott has spoken to numerous attractions and theme parks in an effort to ensure public safety as well as quell possible fears from prospective tourists who may be choosing to spend their dollars elsewhere. That leads us back to Disney.
What's Disney Doing about Zika?
The threat of the Zika virus may already be having an effect on park attendance. Although official attendance figures have not yet been released, guests are reporting markedly smaller crowds this summer and into the fall. This may be, at least in part, caused by a reaction to the threat of Zika.
Along with strong preemptive procedures already in place to limit mosquitoes on property (e.g. insecticides, bat houses, eliminating standing water), Walt Disney World has taken further steps to protect its guests and cast members.
On last check, Disney has been fogging all of their common areas nightly with a chemical called Scourge made by Bayer Environmental Services. They tend to do this around 4 am to 5 am in the morning. They use a truck and the Disney representative we spoke with said that this is a very fast dissipating chemical. It breaks down quickly. They've been using this chemical for many years.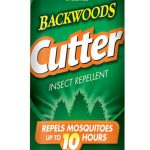 As one more precautionary measure to prevent the spread of the Zika virus, Walt Disney World Resort is providing various forms of free insect repellent to all guests. Here's what they're doing:
This was taken from Twitter:
They have the free repellent now at Animal Kingdom, apparently just went on stage at 9am. pic.twitter.com/HCsRcjAkXb

— WDW News Today (@WDWNT) August 28, 2016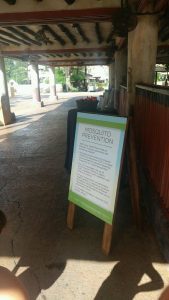 To the left is a sign that's just gone up in Animal Kingdom in front of an information station. Click on the image to see it full size. You can see that there are bottles of bug repellent on the table.
In addition, the Walt Disney World's website's Frequently Asked Questions section now provides information on Zika prevention and protection, citing the Center for Disease Control and Prevention (CDC), and linking to the Florida Department of Health for updates. See below for those steps.
According to Orange County Mayor Teresa Jacobs, "If you're coming to Florida as a tourist, if you're coming to the theme parks, then you're coming to some of the safest places in the world because they have mosquito control down like no place else.". And according to the Washingtonpost.com, officials say that parks have far bigger mosquito control operations than local governments.
Here's a quote taken from this page on washingtonpost.com: 

"…Walt Disney World is surrounded by swamps and woodland areas, which aren't habitat for the mosquitoes that carry the Zika virus", said Kelly Deutsch, acting manager of Orange County's mosquito control. The Aedes aegypti mosquitoes prefer living among people in urban areas. While Universal Orlando and SeaWorld are in Orlando, nothing around them is cause for concern", Deutsch said.
So should you go to Disney World?
Although there are no cases reported of locally transmitted Zika in Orlando, it's possible that there is some risk given the locally transmitted case in the Tampa and Pinellas County area. Consider what that might mean to you:
According to cdc.gov here are the health facts about the Zika virus:
"Many people infected with Zika will have no symptoms or mild symptoms that last several days to a week. However, Zika infection during pregnancy can cause a serious birth defect called microcephaly and other severe fetal brain defects. Current research suggests that Guillain-Barre syndrome (GBS), an uncommon sickness of the nervous system, is strongly associated with Zika; however, only a small proportion of people with recent Zika virus infection get GBS.

Once someone has been infected with Zika, it's very likely they'll be protected from future infections. There is no evidence that past Zika infection poses an increased risk of birth defects in future pregnancies."
"Pregnant women should not travel to any area with Zika. Travelers who go to places with outbreaks of Zika can be infected with Zika, and Zika infection during pregnancy can cause microcephaly and other severe fetal brain defects."

"…pregnant women should not travel to any area with Zika, and women trying to get pregnant should talk to their doctors before traveling or before their sex partners travel. It is especially important that women who wish to delay or avoid pregnancy consistently use the most effective method of birth control that they are able to use. Those traveling to areas with Zika should take steps during and after they travel to prevent mosquito bites and sexual transmission of Zika."
Additionally according to an article on huffingtonpost.com, there's now a study linking the Zika virus to Guillain-Barre syndrome, which causes gradual weakness and in some cases, graducal paralysis.
So whether to go to Disney World or not will be a personal decision. If you do decide to go, here are some recommendations for protection and prevention from the CDC:
Wear long sleeves, long pants and socks to cover skin, when possible.
Use Insect Repellent:

Always follow the product label instructions.
Reapply insect repellent as directed.
Do not spray insect repellent on the skin under clothing. Apply insect repellent to bare skin and clothing.
For those using sunscreen, apply sunscreen before applying insect repellent.
According to the CDC, insect repellents with DEET, picaridin, oil of lemon eucalyptus, and IR3535 are effective, for adults, when used as directed.
For Babies and Children:
Always follow instructions when applying insect repellent to children.
Do not use insect repellent on babies younger than 2 months old.
Do not apply insect repellent onto a child's hands, eyes, mouth, and cut or irritated skin.
Adults: Spray insect repellent onto your hands and then apply to a child's face.
Do not use products containing oil of lemon eucalyptus (OLE) or para-menthane-diol (PMD) on children under 3 years old.
Dress your child in clothing that covers arms and legs.
Cover crib, stroller, and baby carrier with mosquito netting.
What do you think? Will Zika prevent you from heading to the Happiest Place on Earth? Are WDW's prevention measures enough to help you feel protected? As for me, I know my Christmas visit is still a go, but I will definitely be aware of any buzzing mosquitoes that may be around.
Do you have more tips or thoughts on this topic?
Please feel free to post them in a comment below. We'd love your input.
Join our facebook group!!!!
Ask any questions, share your knowledge and just enjoy getting to know other Disney fanatics in our facebook group called Walt Disney World Made Easy for Everyone.
Also join me on Pinterest here.
GET UPDATES, NEWS & TIPS (IT'S FREE!!!)
Sign up below to stay updated on the newest information, tips and tricks to help you plan your perfect Disney World trip!