Facts at a Glance About Disney Junior Dance Party!:
Park:

 

Hollywood Studios. Location: Animation Courtyard. Height Requirement: None. Genie+: Yes. Individual Lightning Lane: No. 
Quick Notes: Live show with Disney characters singing and dancing, and animation. Kids interact and dance. 
Disney Warnings: None
Our Additional Cautions: Includes swirling and flashing lights and other light effects, bubbles, streamers, minor smoke effect. Loud. Very few seats – most guests will have to sit on the floor. See details below for other cautions.
Length: The show lasts about 25 minutes.
Special Needs & other info: You can remain in your wheelchair or ECV. Audio Description, Handheld Captioning, Video Captioning, Assistive Listening.

Overview of Disney Junior Dance Party! in Hollywood Studios
Dance party atmosphere designed for preschoolers. Although this is geared towards the littlest kids, some adults will find it cute and entertaining. The show includes Doc McStuffins, Vampirina, Timon and Mickey. Kids are encouraged to dance along with a combination of live performers, costumed characters and animated characters on multiple screens. The live performers sing, dance and interact with the characters and children, as well as the occasional adult.
Queue and seating information for Disney Junior Dance Party!
The queue is outdoors and in the sun. There is an overhead covering as you get close to the building.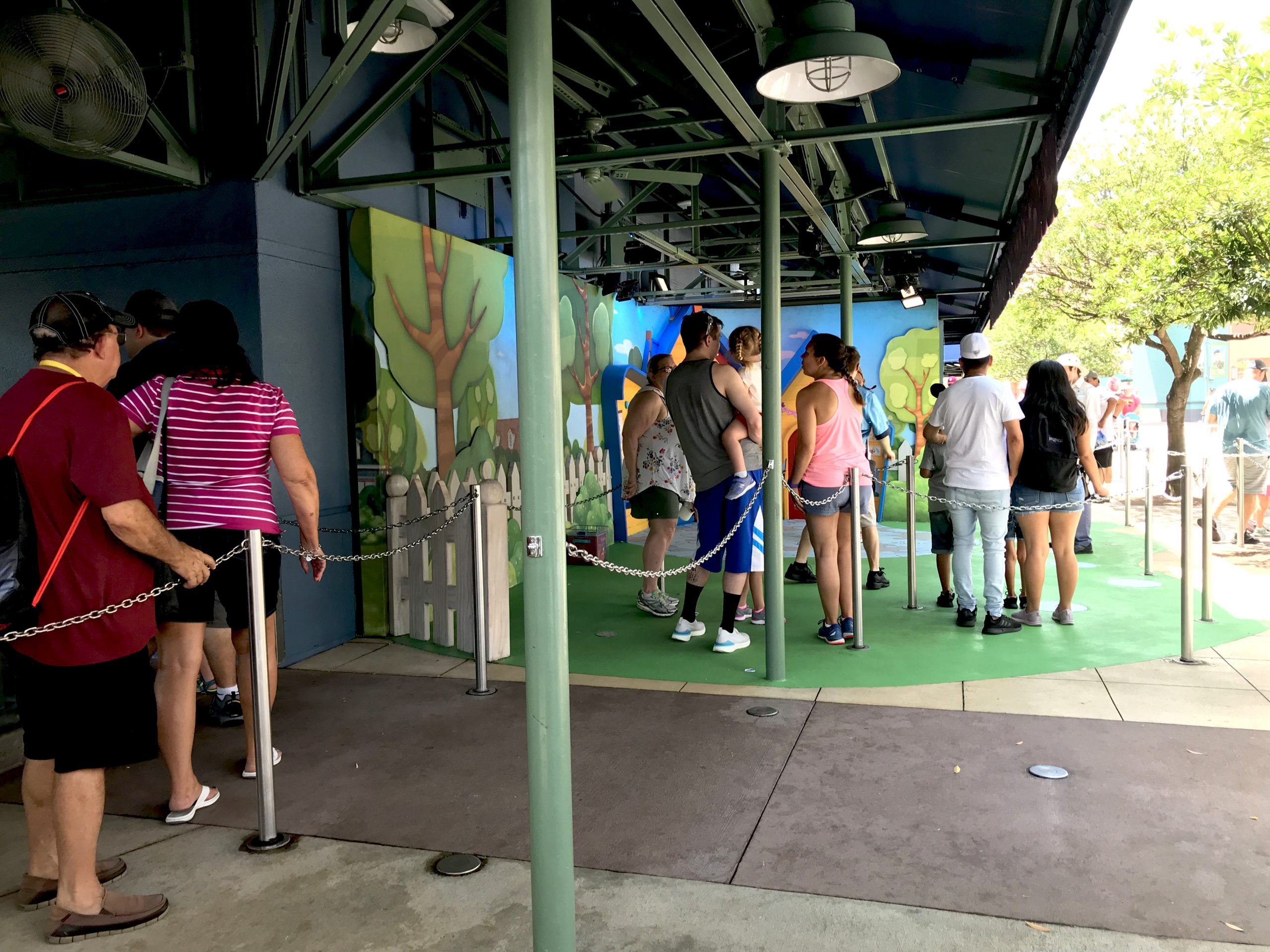 There are a small number of benches in the back of the theater, but most people sit on the carpeted floor in front of the stage. Wheelchairs go in back behind the carpeted area.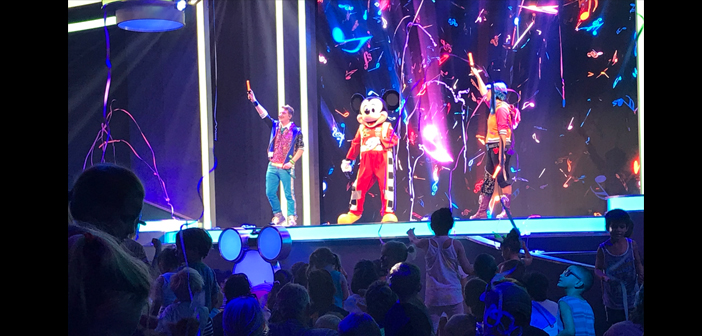 Additional details about Disney Junior Dance Party!
There are some bubbles that are released from above the audience, as well as streamers and "snowflakes". Kids get up and dance, and they chase the bubbles. This might feel chaotic for some people. There's a variety of light effects including blinking and flashing lights, moving spot lights, light images of different shapes projected on the walls and swirling lights. There are a couple of small smoke effects on stage. It gets loud.
Check out Disney Junior Dance Party! on video:
Check out other dies in Hollywood Studios
Animation Courtyard

Commissary Lane

Echo Lake

Grand Avenue

Hollywood Boulevard

Pixar Place

Star Wars: Galaxy's Edge

Sunset Boulevard

Toy Story Land
SEE RIDES AND ATTRACTIONS IN THE OTHER PARKS:
Join our Facebook group!!!!
Ask any questions, share your knowledge and just enjoy getting to know other Disney fanatics in our Facebook group called Walt Disney World Made Easy for Everyone.
Also: Like our Facebook page here.
And join me on Pinterest here.
GET UPDATES, NEWS & TIPS (IT'S FREE!!!) Plus get a Free Disney World Planning Schedule Form.
Sign up below to stay updated on the newest information, tips and tricks to help you plan your perfect Disney World trip!