(Header photo by Gerard Peterson)
Facts at a Glance About Mickey & Minnie's Runaway Railway:
Park

: 

Hollywood Studios Location: Hollywood Boulevard Height Requirement: None. Genie+: No. Individual Lightning Lane: Yes. 
Quick Notes: Guests take a runaway railway ride inside a Mickey Mouse cartoon.
Disney Warnings: None.
Our Additional Cautions: Fast movements and turns in the ride car, various light effects, loud noise, tornado effects. 
Length: Time is just under 5 minutes.
Special Needs & other info: Must transfer from wheelchair or ECV to the ride car. Audio Description, Handheld Captioning. Children under age 7 years must be accompanied by a person age 14 years or older. 

Overview of Mickey & Minnie's Runaway Railway
Join Mickey, Minnie and friends on a crazy ride through a cartoon world on a runaway train where you become a part of the 2D cartoon world. This is based on Mickey Mouse cartoon shorts, and it's creative to the max and visually stunning!
This show replaced the long-standing Great Movie Ride, but the theme of the building is still themed as a replica of Grauman's Chinese Theater.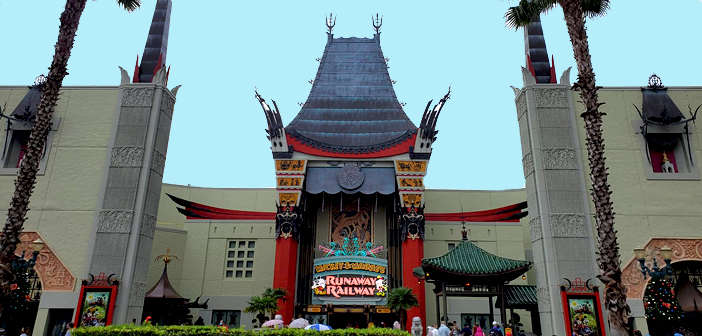 Queue, pre-show & boarding for Mickey & Minnie's Runaway Railway
The queue is indoors, but if the attraction is very busy it can flow to the outdoor queue. Some of the outdoor queue is covered with an overhang or with umbrellas. You can be coming in and out of the sun when you move between umbrellas or the building. If the line grows beyond the covering, it's in full sun. If that happens, you would be able to wait in the shade outside the line of people until the rest of your party has reached the shaded area.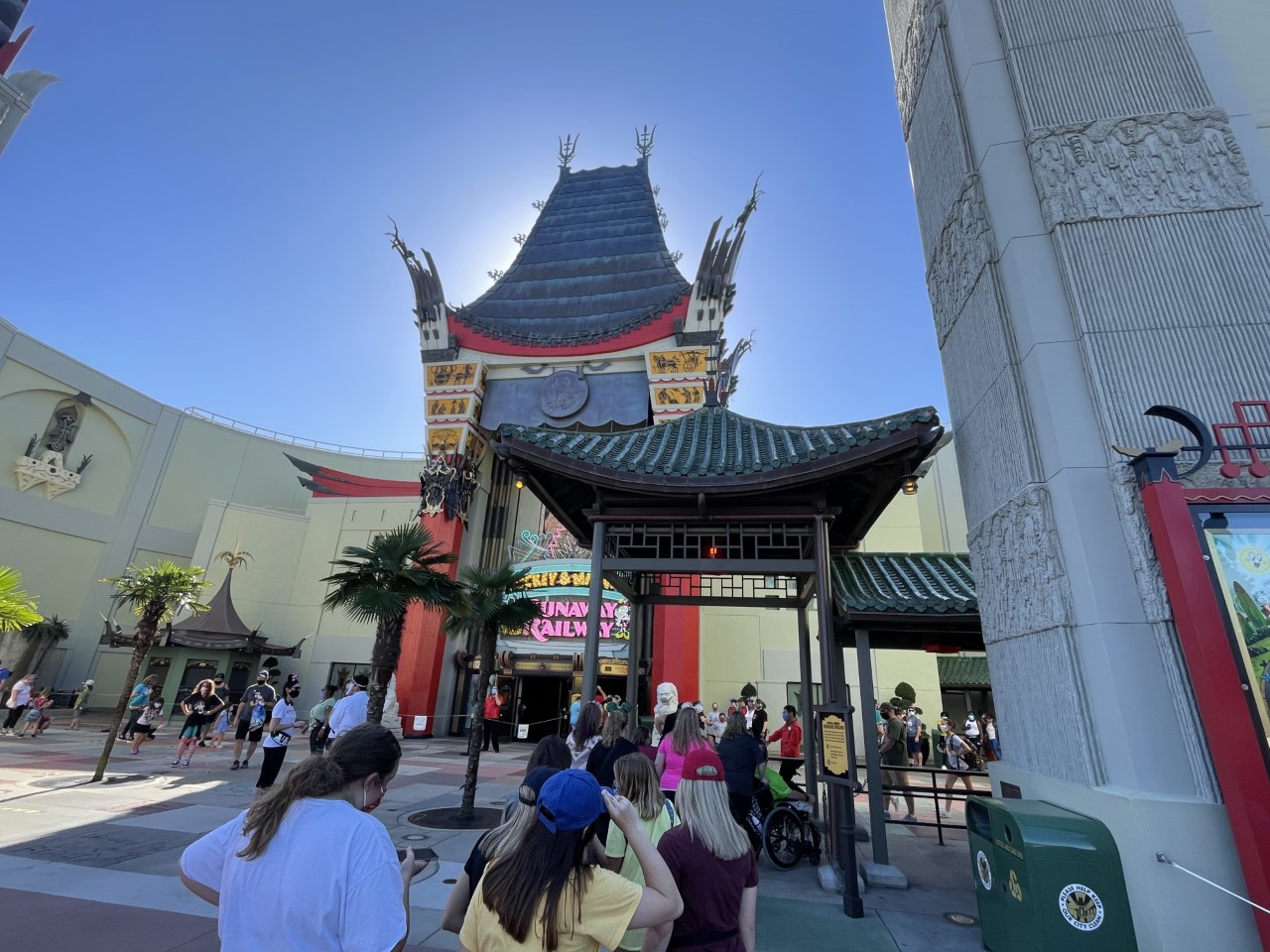 The indoor queue is cool and pleasant.
Pre-show: The fun begins when guests stand before a movie screen and watch an animated short. It shows the runaway train taking off, and then there's an explosion once the train enters the railroad station. There's a loud boom and a smoke effect. Amazingly, the screen "explodes" and opens into the cartoon land. Goofy personally invites you to take a ride on the train. Guests can now walk through to the screen opening, into the queue leading to the ride cars. You may walk through some remaining smoke/mist.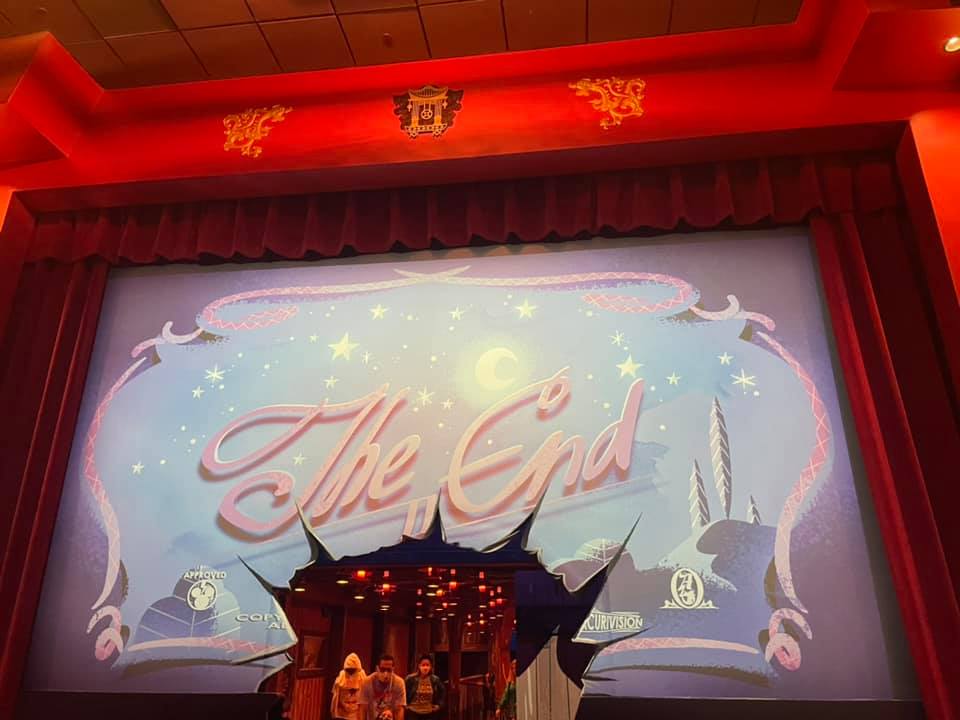 From here the atmosphere becomes cartoon-like. At this point the queue becomes more narrow, but it's got plenty of room for wheelchairs and scooters. Here's a look at the loading area: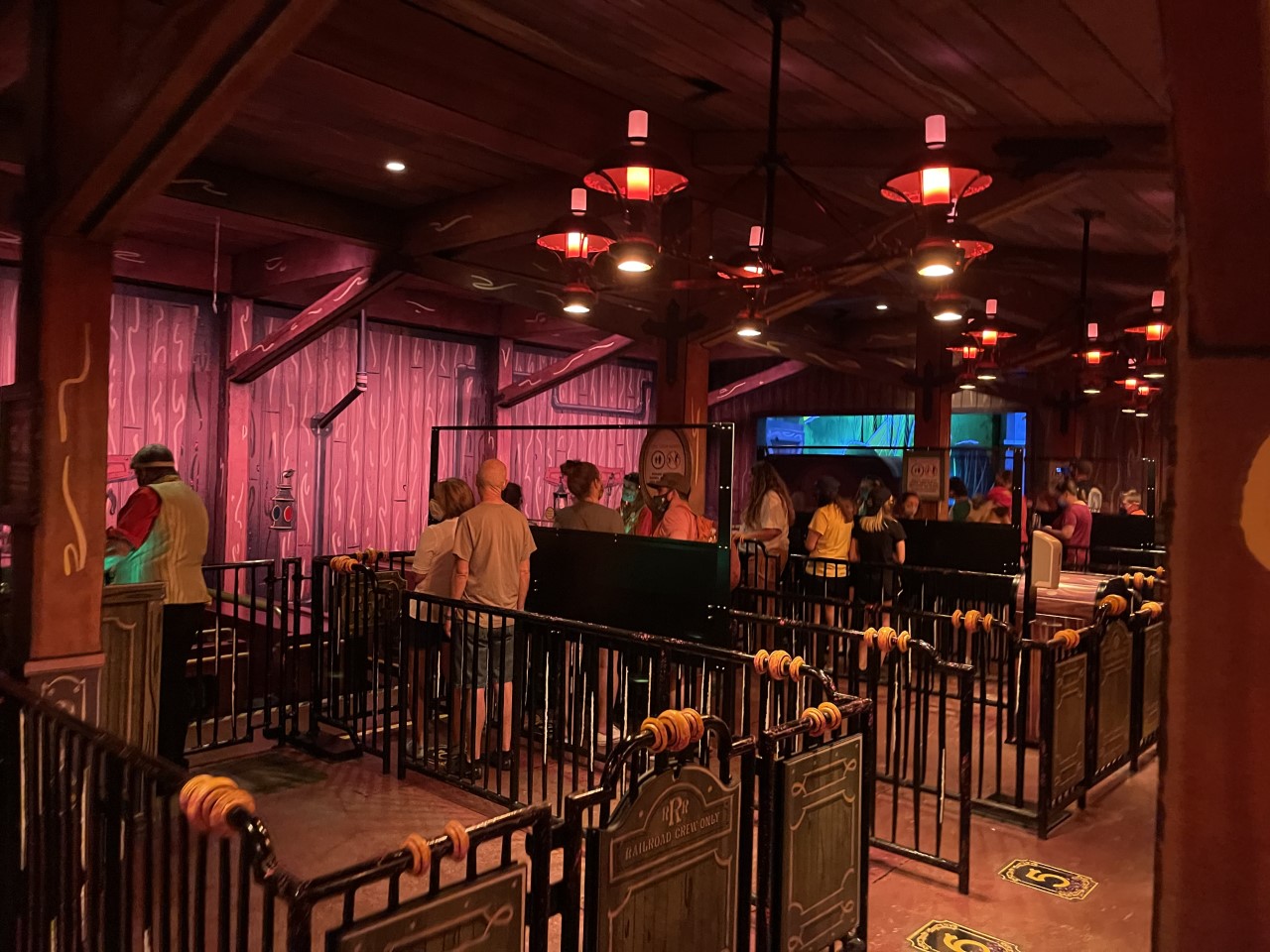 Boarding: The ride car stops completely for loading. Each ride car has a locomotive cabin at the front, followed by ride cars.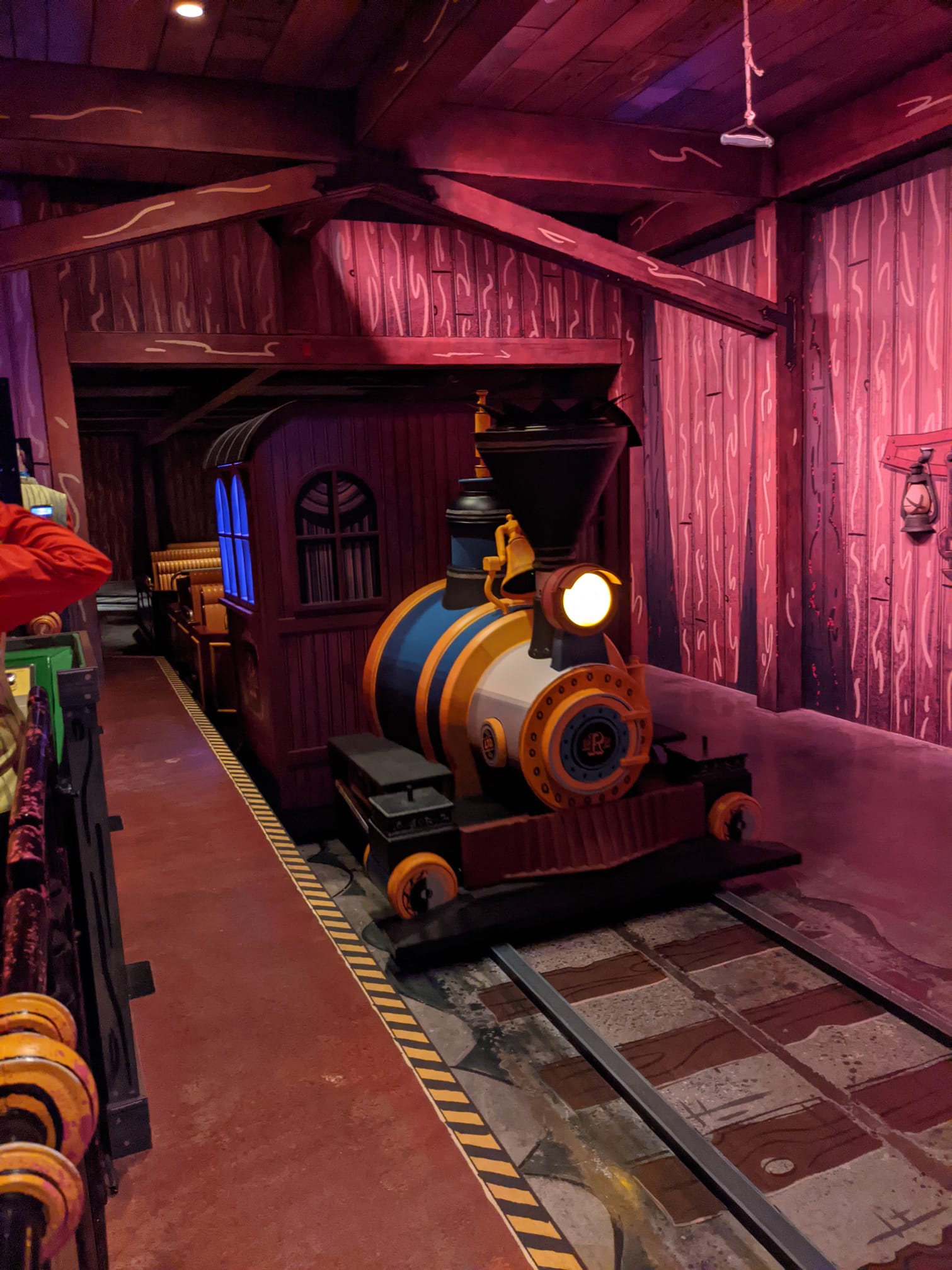 The ride cars have bench seats with backs, and handlebar restraints. There is one handlebar per car that guests share.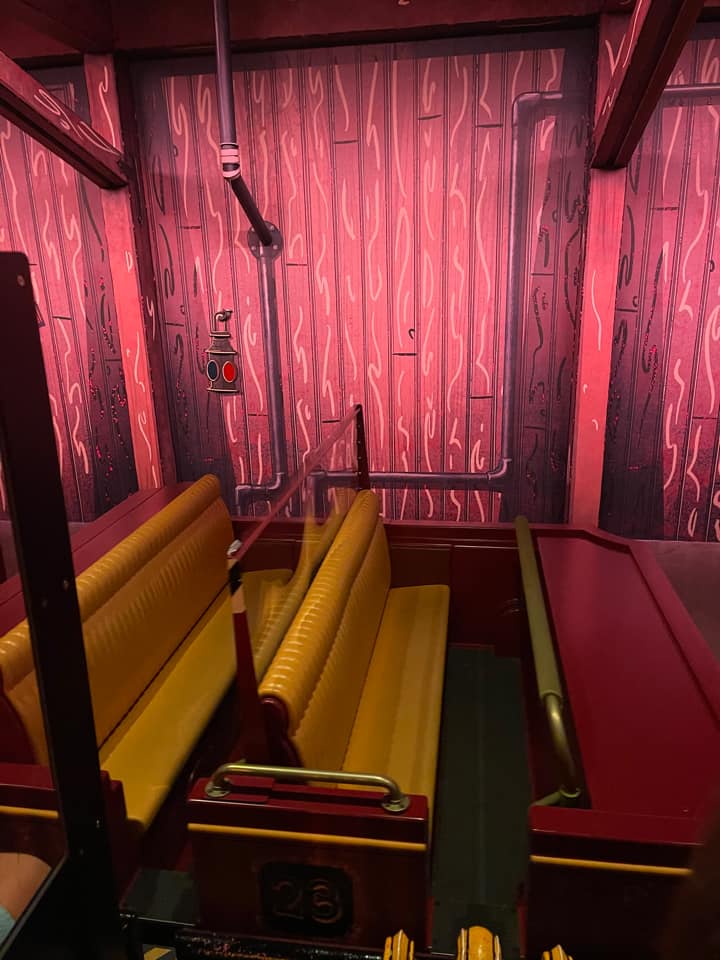 Accessibility: Guests in wheelchairs/ECVs must transfer. There is a step-down into the ride car.
Additional details about Mickey & Minnie's Runaway Railway
At first everything moves fairly slowly and calmly on the flat track. Shortly after the ride starts, the ride cars break loose from the locomotive pulling it, and off you go! There's some faster motion as the ride cars move more quickly on the track, with turns and swerves. Guests are in the middle of cartoon scenes with action taking place with a combo of projected film and live animatronics, etc.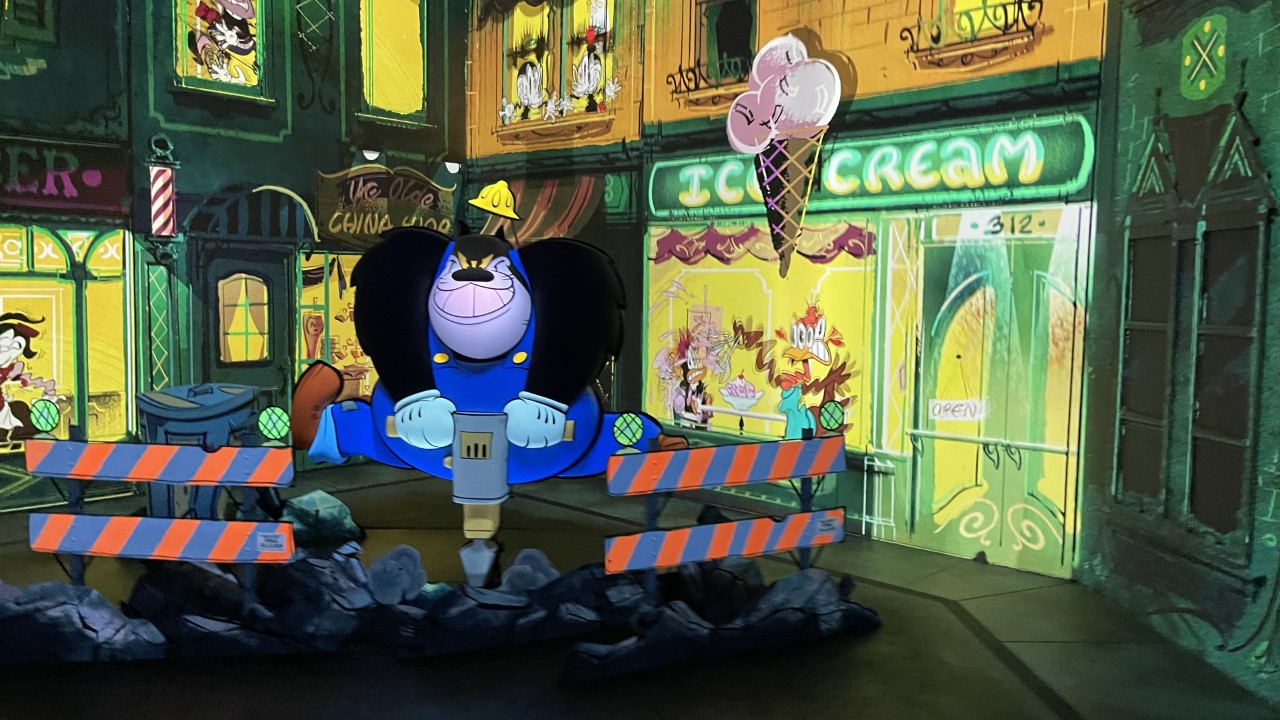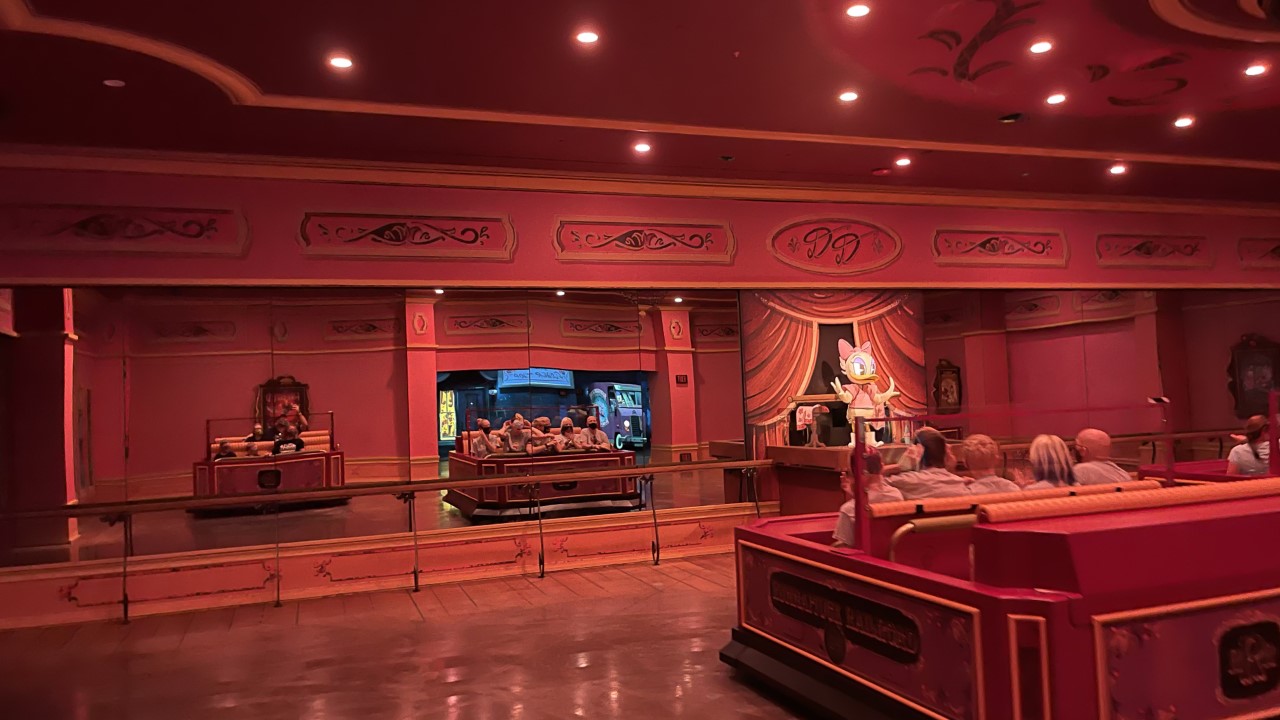 There's a moment when the visuals indicate a drop over a waterfall, but there's no physical drop.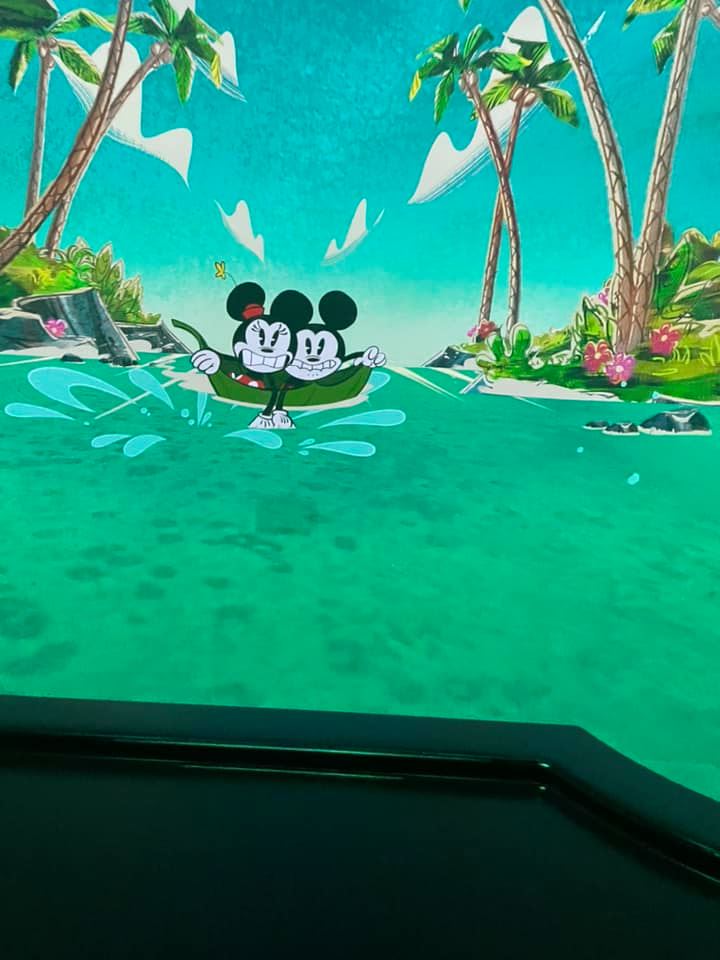 There is an animated tornado effect. Actual lights in the room blink, and the animated Ferris wheel spins and shakes. There are a variety of light effects, including lightning and fireworks. The cars then encounter the tornado off the screen as a spinning object.
Although the ground is level with no actual drops, there are fast turns and a lot of swerving around.
Take a look at the queue and the ride:
Check out other rides and attractions in Hollywood Studios
Animation Courtyard

Commissary Lane

Echo Lake

Grand Avenue

Hollywood Boulevard

Pixar Place

Star Wars: Galaxy's Edge

Sunset Boulevard

Toy Story Land
SEE RIDES AND ATTRACTIONS IN THE OTHER PARKS:
Join our Facebook group!!!!
Ask any questions, share your knowledge, and just enjoy getting to know other Disney fanatics in our Facebook group called Walt Disney World Made Easy for Everyone.
Also: Like our Facebook page here.
And join me on Pinterest here.
GET UPDATES, NEWS & TIPS (IT'S FREE!!!) Plus get a Free Disney World Planning Schedule Form.
Sign up below to stay updated on the newest information, tips and tricks to help you plan your perfect Disney World trip!