Park

: 

Hollywood Studios. Location: Sunset Boulevard. Height Requirement: None. Genie+: Yes. Individual Lightning Lane: No. 
Quick Notes: Live show with actors, spectacular costumes, music.
Disney Warnings: None
Our Additional Cautions: Mist effect on stage, loud noise, simulated thunder and lightning, fire from torches, mildly scary Beast, and fight scene.
Length: The show is approximately 25 minutes.
Special Needs & other info: You can remain in your wheelchair, scooter or ECV. Check with Guest  Handheld Captioning, Assistive Listening, Audio Description, Sign Language.

Overview of Beauty and The Beast – Live on Stage
This is a live musical stage adaptation of Beauty and the Beast, which we find very enjoyable! The sets, costumes, effects and music are really nicely done. Having seen the Broadway version, I would characterize this as a shorter but more extravagant version, with more performers and more flamboyant costumes. The story is that beautiful Belle allows herself to be taken prisoner at the Beast's castle in order to save her father. Beast must make her fall in love with him in order to break the spell and become a prince again. This is difficult since he happens to be a not so nice beast!
Queue and seating for Beauty and The Beast – Live on Stage
There's no official queue, but guests can wait around the outdoor, uncovered entrance to be let in if they're early. This is an outdoors canopy covered stadium theater with open sides. It holds 1500 people.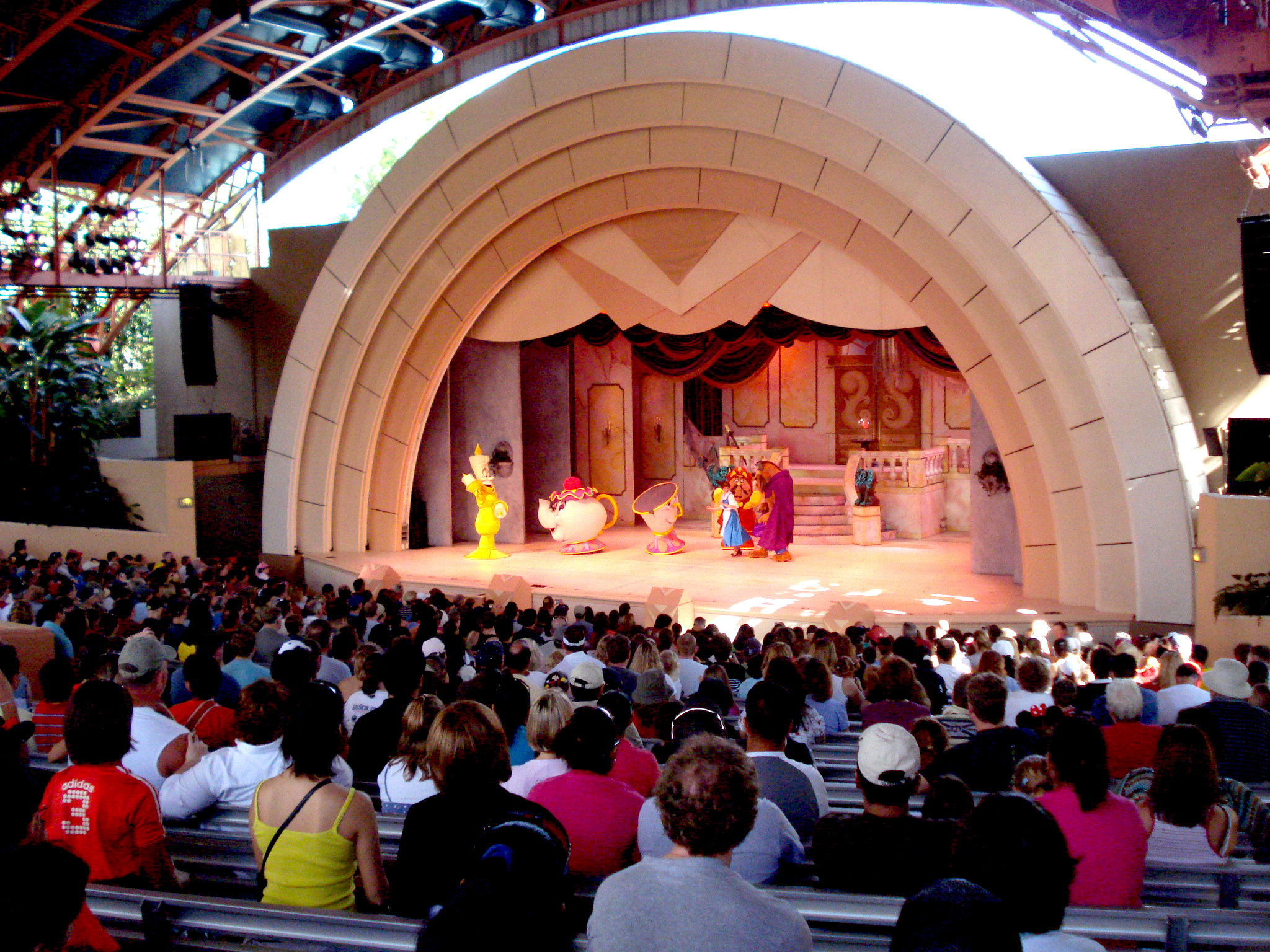 The seats are hard metal bench seats with backs.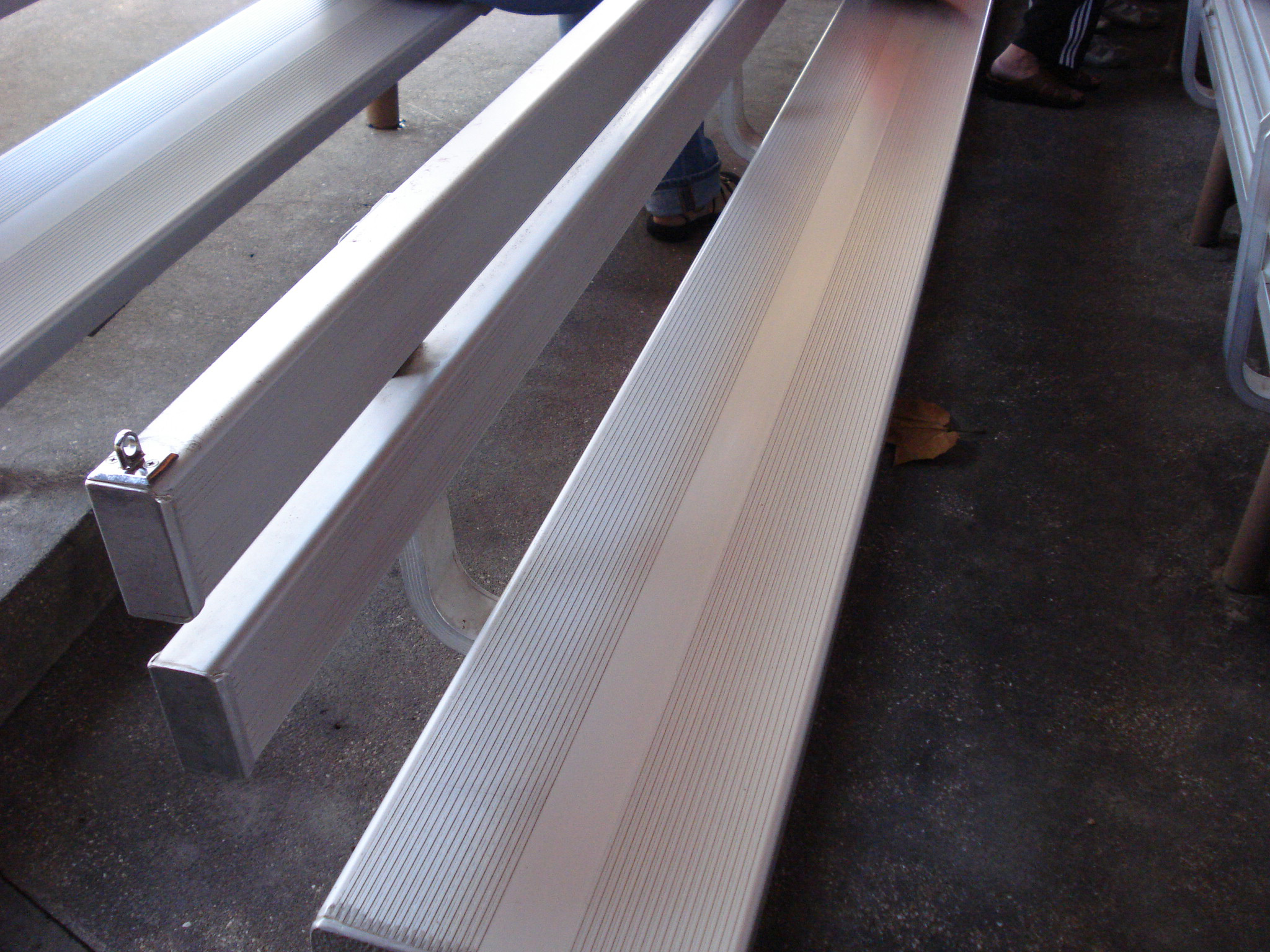 Wheelchair/ECV and accessibility information: There are stairs in this theater.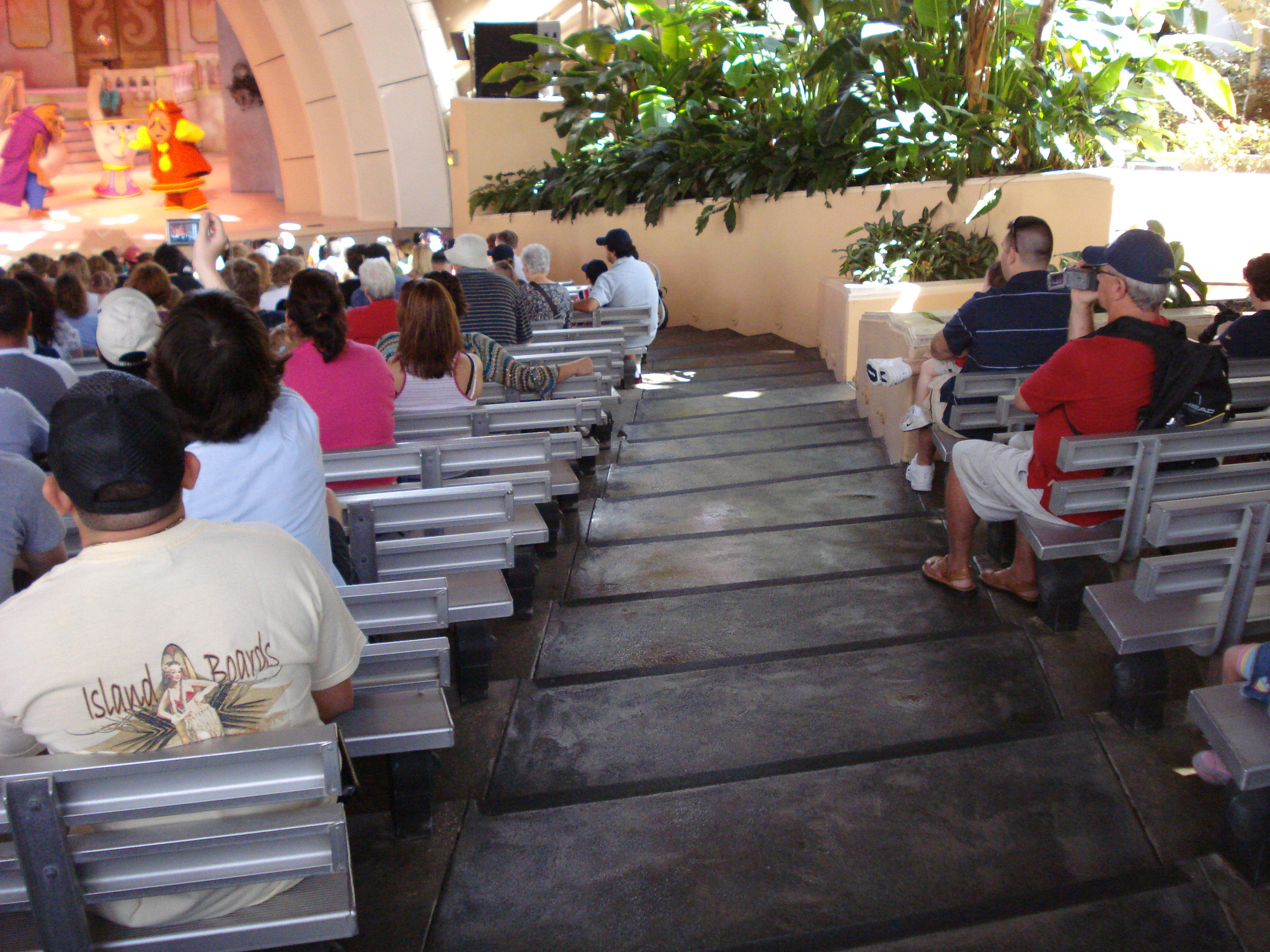 The wheelchair/ECV seating is mostly in the back with some up front. There are steep switchback ramps to get down to the front. ECV users may be asked to transfer to a regular seat. Those who sit in the front will need to look upwards throughout the performance. Ask a cast member to direct you to the wheelchair seating.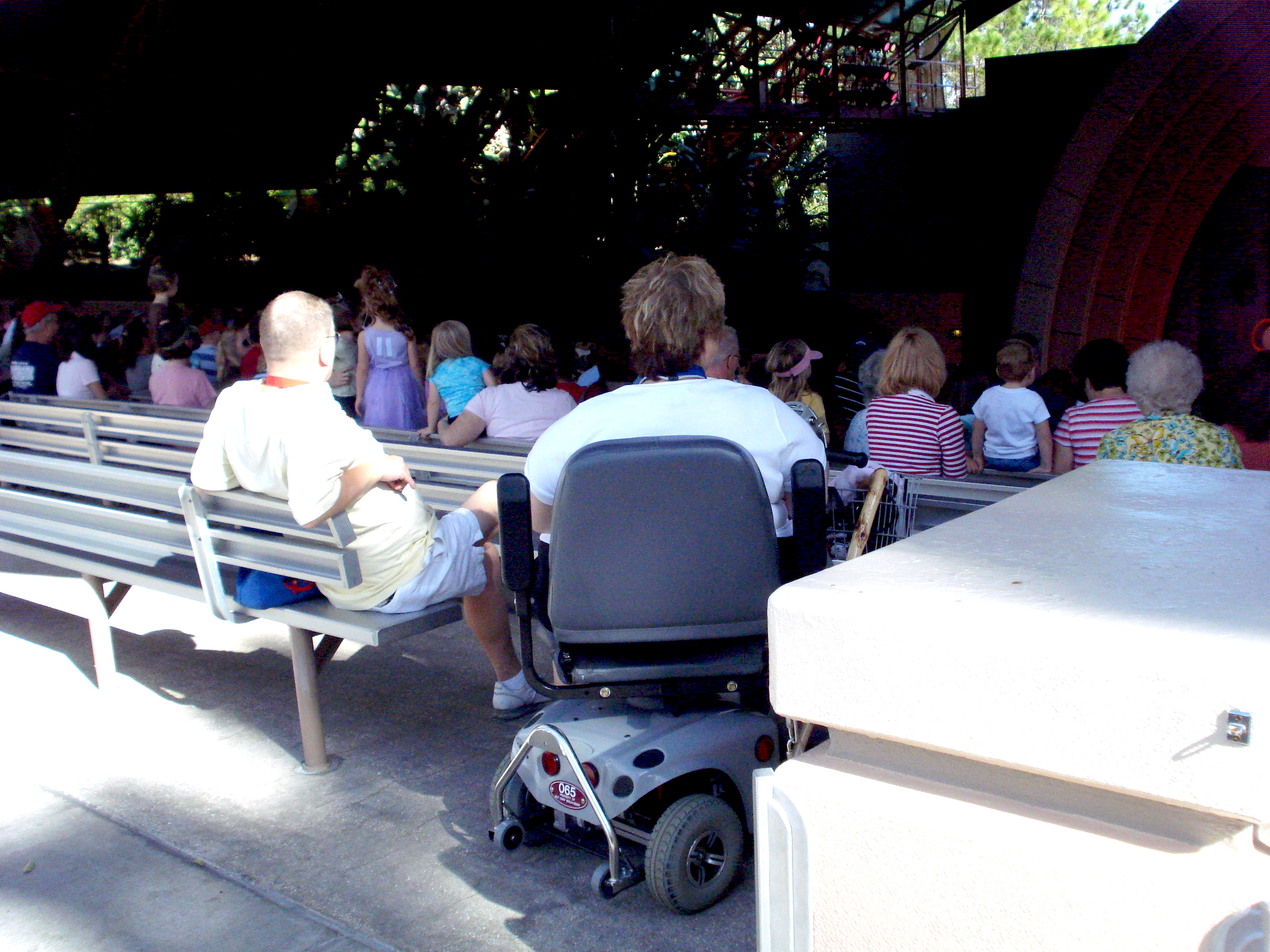 Additional details about Beauty and The Beast – Live on Stage
Though the Beast yells and roars a bit, only the extremely sensitive should find him scary. He's really a furry not so scary looking beast.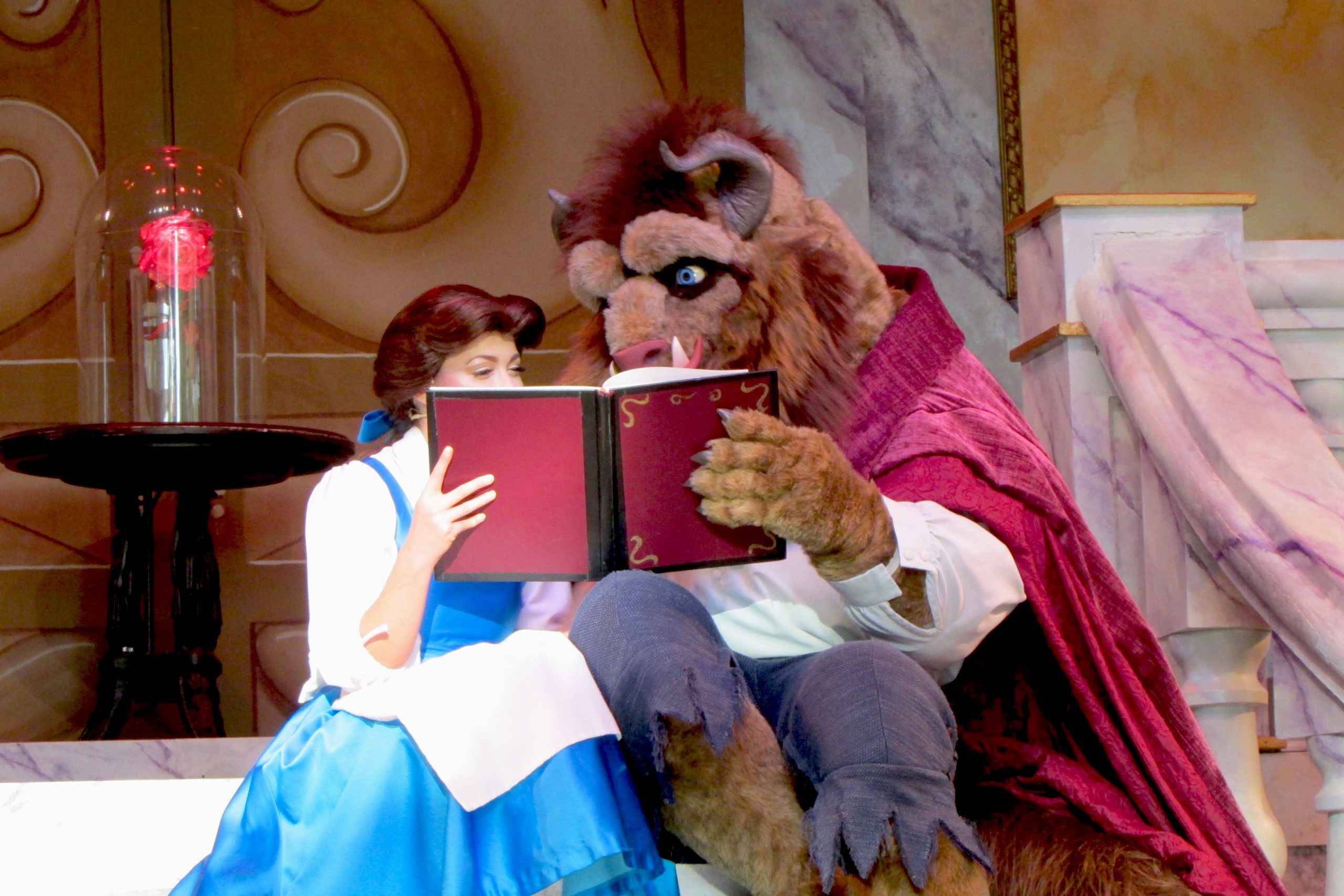 There's a small amount of thunder and lightning on the stage.
There's a minor mist/smoke effect on the stage. We didn't notice it spreading over the audience. If this is a concern for you, sit towards the back of the theater. There are sudden loud noises, and some mild non-graphic violence.
Take a look at the show:
Check out other dies in Hollywood Studios
Animation Courtyard

Commissary Lane

Echo Lake

Grand Avenue

Hollywood Boulevard

Pixar Place

Star Wars: Galaxy's Edge

Sunset Boulevard

Toy Story Land
SEE RIDES AND ATTRACTIONS IN THE OTHER PARKS:
Join our Facebook group!!!!
Ask any questions, share your knowledge and just enjoy getting to know other Disney fanatics in our Facebook group called Walt Disney World Made Easy for Everyone.
Also: Like our Facebook page here.
And join me on Pinterest here.
GET UPDATES, NEWS & TIPS (IT'S FREE!!!) Plus get a Free Disney World Planning Schedule Form.
Sign up below to stay updated on the newest information, tips and tricks to help you plan your perfect Disney World trip!