Facts at a Glance About Innoventions:
Park:

 

Epcot. Location: Future World East. Height Requirement: None. Genie+: No. Individual Lightning Lane: No.
Quick Notes: The attractions inside Innoventions changes periodically. They are generally high-tech displays and hands-on experiences, many of which consist of vendors showing their wares. May include some video games. Currently SpectacuLAB is showing. It is a 30 minute show. 
Disney Warnings: Since the attractions change, please check at the time you visit. SpectacuLAB does not have any Disney warnings. 
Our Additional Cautions: This will change depending upon the current exhibits and attractions inside Innoventions. 
Length: This varies. 
Special Needs & other info: Service animals are allowed, but check with a cast member at each area inside the attraction to be sure there's nothing that will bother your animal. You can stay in your wheelchair/ECV, but some attractions within Innoventions may require you to transfer. Assistive Listening and Video Captioning may be available in some places here.

Overview of Innoventions in Epcot
This building houses displays and even rides that are changeable. Some of what's been inside has been high-tech displays and hands-on experiences. There have been various vendors showing their current and upcoming wares, and guests walk around partaking in whatever is of interest. Though some of the attractions have been there for a while, they can come and go. In the past they've included video games, cars, Segways (no longer there), home theater systems, and high-tech home technology. Some attractions are geared towards older teens and adults, while some are interactive games, play areas and shows designed for children.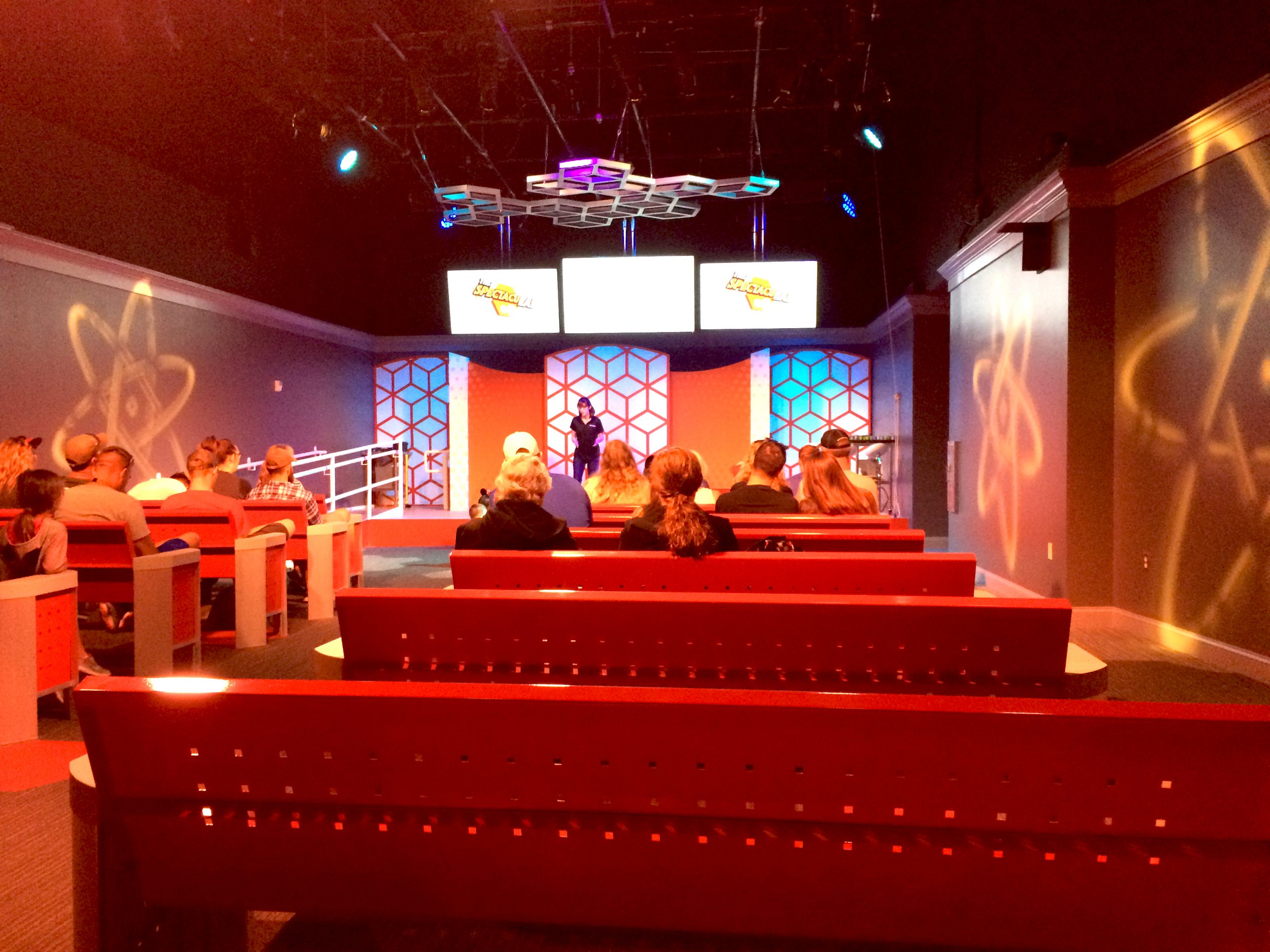 Access: The building interiors have wide-open walkways that lead to the various exhibits. They leave plenty of room for wheelchairs, and most exhibits are wheelchair friendly. If you're not certain if an exhibit is wheelchair accessible, just ask a cast member for assistance. There are benches scattered around.
Additional details about Innoventions
We consider this a minor attraction. Consider visiting Innoventions after you've seen everything else you want to experience at Epcot. Keep in mind that Innoventions usually close at 7 PM.
Be sure to take notice of the posted warning signs for any individual display or experience, and talk to a cast member at each attraction for details.
Check out more rides and attractions in Epcot:
Future World East

Guardians of the Galaxy: Cosmic Rewind (

Opens in 2021)

Future World West

World Showcase

Disney's DuckTales World Showcase Adventure (Coming soon)
SEE RIDES AND ATTRACTIONS IN THE OTHER PARKS:
Join our facebook group!!!!
Ask any questions, share your knowledge and just enjoy getting to know other Disney fanatics in our facebook group called Walt Disney World Made Easy for Everyone.
Also: Like our facebook page here.
And join me on Pinterest here.
GET UPDATES, NEWS & TIPS (IT'S FREE!!!) Plus get a Free Disney World Planning Schedule Form.
Sign up below to stay updated on the newest information, tips and tricks to help you plan your perfect Disney World trip!