Rebel Hanger is a special dining event held throughout Star Wars Weekends. Though all reservations for this Star Wars Weekend experience were gone when we arrived on the first afternoon of the festival, we were able to snag a walk-in reservation for that evening.
We were told by the Cast members that in addition to the themed environment, there would be characters interacting with guests, so we were excited. Unfortunately there were no characters and the environment was very lightly themed.
The Rebel Hangar is found in a portion of the Hollywood Studios Backlot Express restaurant, with an outdoor and indoor area. Those who have walk-in reservations were only permitted to dine outdoors, but there's little to no theme decor out there. However if you're dining outdoors, you're permitted to walk into the restaurant to take a look around.
The inside of the Rebel Hangar looked like the Backlot Express with some Star Wars items thrown in. Here are a few of the dining sections indoors: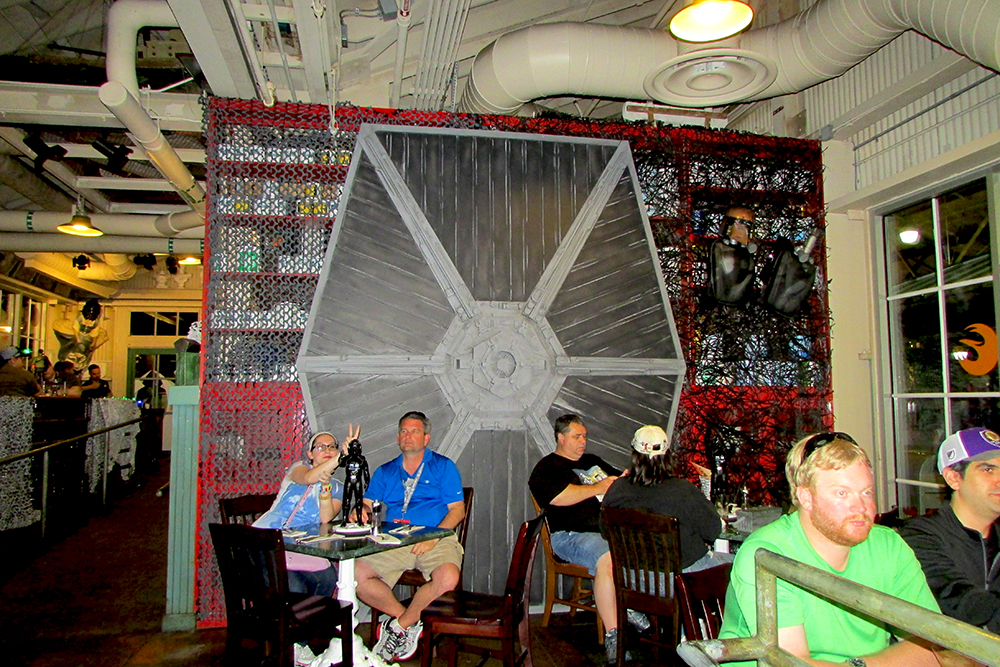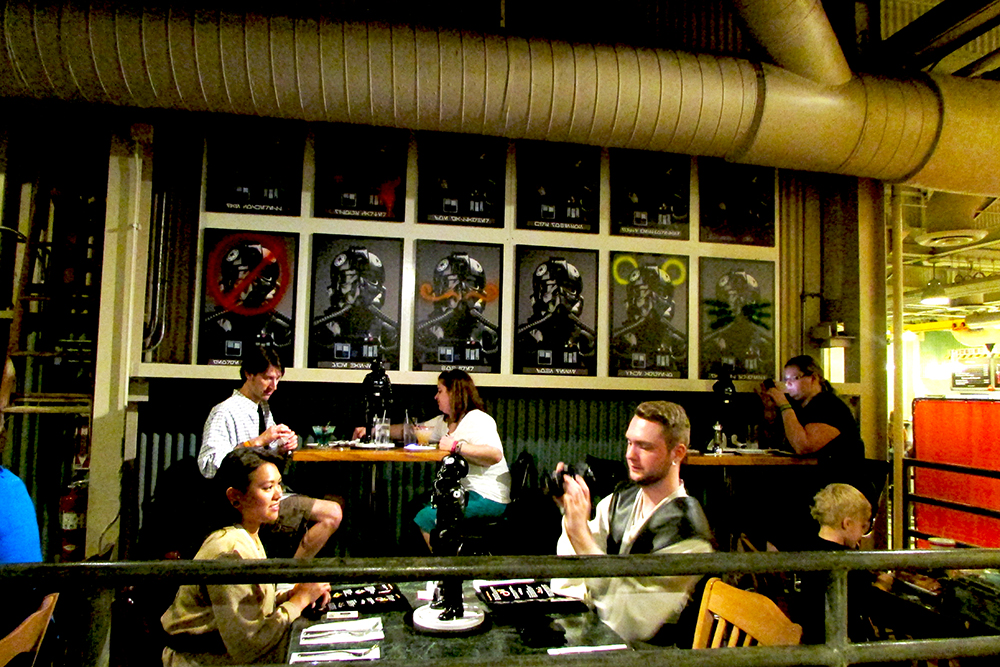 Much of the decor for Backlot Express was covered up with green tarps: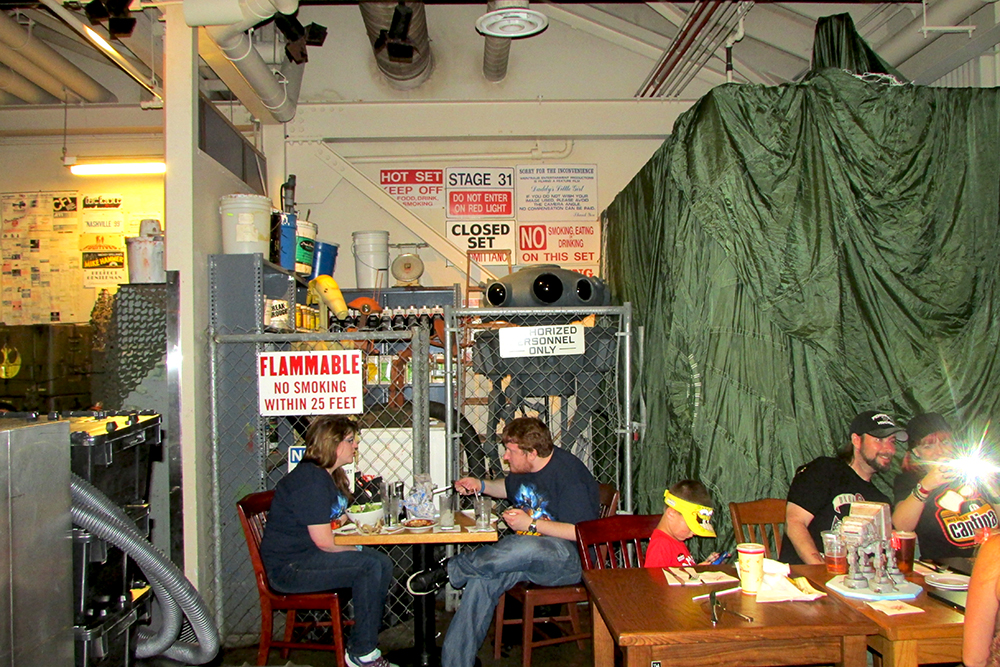 I would say the food was far more themed than the decor. Many of the drinks were lit like these: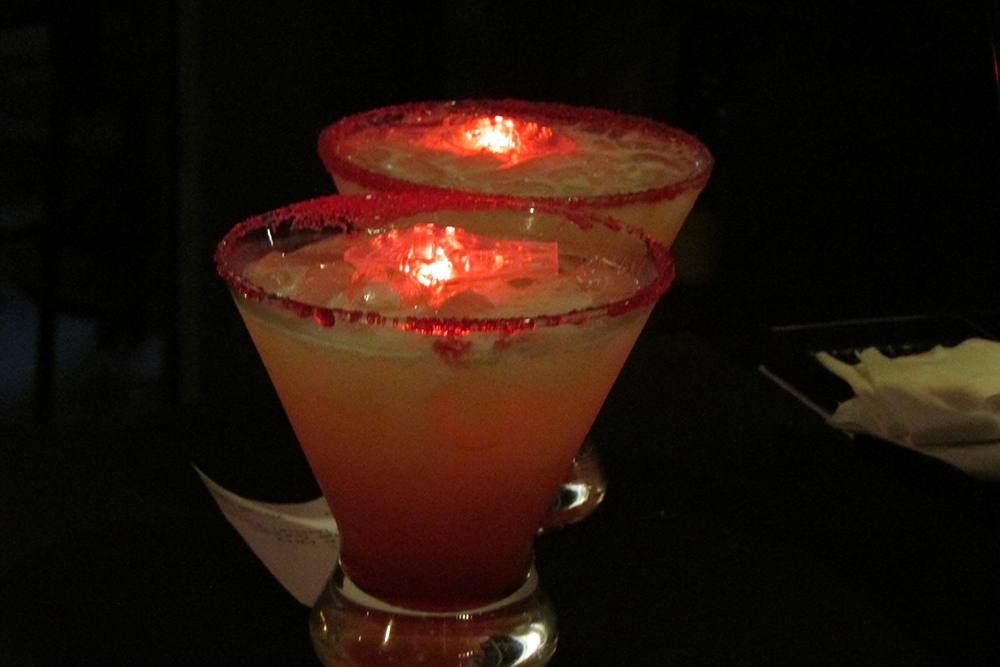 And here's a Darth Vader waffle with fried chicken: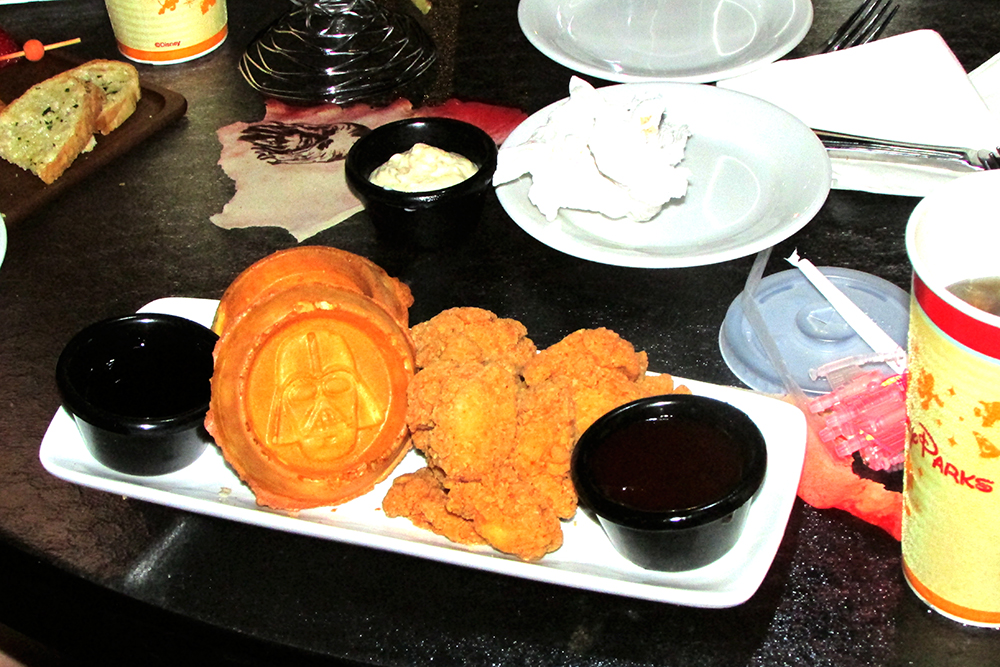 We did enjoy the food, and they were able to accommodate my wife who's on a gluten free diet. The server had a card that listed all of the options available for those avoiding the top allergens and gluten. So the food quality and the drinks were reasonably good.
Would I recommend the Rebel Hangar? The entire thing took around 1 1/2 hours of our time, which is a lot of park time. Though it was nice, I don't think it was special enough to do again, unless they really have characters interacting with the guests. Then I'd say it would be worth it.
Have you eaten there? Please feel free to comment about your experience.
Additional info:
Accessibility was good.