SOME OF THE DISNEY WORLD RESTAURANTS ARE NOT OPEN AT THIS TIME DUE TO COVID.

Check on DisneyWorld.com to keep updated. We expect that they'll open all restaurants eventually but at this time there's no way to know when that will be.
Most people will want to make Advance Dining Reservations in before their Disney World trip.
Part of preparing for your Disney World trip is to make dining reservations. Yet at Disney World, Dining reservations don't work the same way that they do in the "real world".
Here's what you'll find on this page:
Exactly what Advance Dining Reservations are and are not.
How Advance Dining Reservations work.
How to determine when can you can make your Advance Dining Reservations.
Cancelling or not showing up for your dining reservations.
How to handle children under 3
How to handle someone who won't be eating
To see step-by-step directions for making Disney Dining Reservations visit here.
DISNEY'S CURRENT RULES DURING COVID: All Guests may now make dining reservations online up to 60 days in advance.

FOR ADDITIONAL DETAILS ON DINING DURING COVID: Check Disney's Site Here.
Advance Dining Reservations vs. regular dining reservations at Disney World
For the majority of the restaurants at Disney, the reservations you make don't work like regular restaurant reservations. They do not reserve you a table at the exact time of your reservation.  Here's what they will do:
Guarantee you a seat.
Guarantee that you'll be seated ahead of walk-ins (those without reservations allowed to dine anyway)
Give you the first seat available.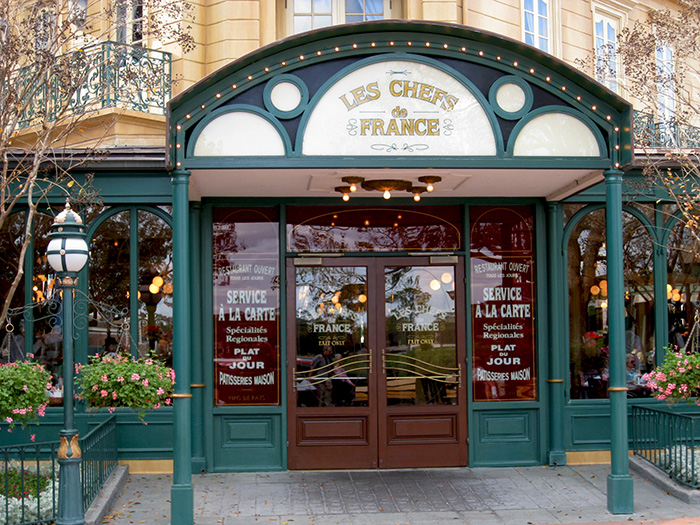 Do All Disney Restaurants take Advance Dining Reservations?
No. At this time, only full service restaurants take reservations. You do not need reservations for quick service restaurants, and they do have them available. The exception to this is the Be Our Guest restaurant in Disney's Magic Kingdom. This restaurant offers reservations for breakfast and lunch, which are considered quick service meals.
 Do I REALLY NEED to make Advance Dining Reservations at Disney World?
Advance Dining Reservations are highly recommended. There are two ways to get into a Disney World full-service restaurant:
Make an advance reservation.
Take your chances on a "walk-in" where you show up without a reservation and ask to be seated.
If you want to be sure you'll get in, Advance Dining Reservations are necessary for full-service restaurants. You can take your chances, walk up to the podium and try to get in when you get there, but if a restaurant is completely booked with advance reservations, they won't take walk-ins. Keep in mind that Disney does not set aside tables open for walk-ins. They try to fill up every seat with reservations.
What are your chances of getting in as a walk-in? We've found that sometimes we're able to get seated, but most often we can't. If you really want to try a specific Disney restaurant, or if you'd rather eat at a full-services restaurant, we strongly suggest that you make reservations.
Some people hate making advance plans. They want to be able to wing it, and they find that more relaxing than having everything planned out. If you don't really care where you eat, and you don't mind eating at a counter-service restaurant if you can't get in to the full-service restaurant of your choice, then it's okay take your chances and wing it.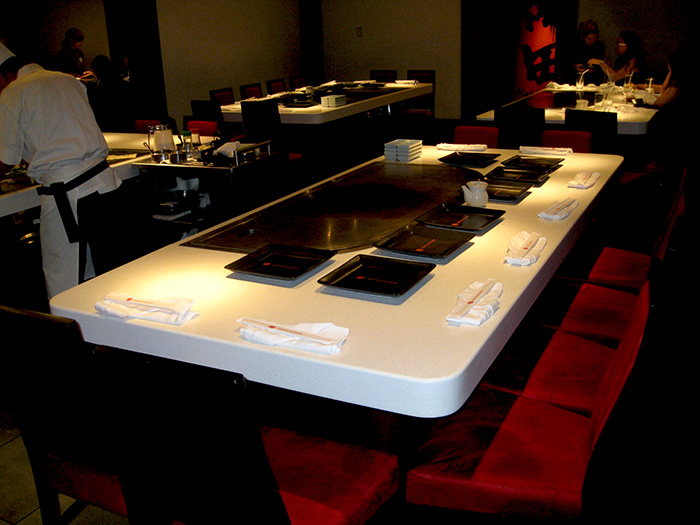 How Long will I need to wait to be seated with Advance Dining Reservations?
You may have to wait when you arrive, but how long you'll wait will vary. For the most part, with a reservation we've found that our wait times have tended to average 15-20 minutes or less, but this can vary widely. We've been seated instantly, and we've had to wait as long as an hour (once at O'Hana's in the Polynesian Resort).
Walk-in's may wait much longer than those with reservations, but how long this might be is kind of unpredictable. Last time we walked-in to Sci-Fi Dine in Theater, we only waited around 15 minutes. We recently waited over an hour to get into Beaches and Cream without a reservation, and someone who walked-in after us was told the wait would be 1 1/2 hours. Disney crowd levels will play a big part in this.
How far in advance can I make Advance Dining Reservations for Disney World Restaurants?
Disney Advance Dining Reservations can be made by everyone 60 days in advance.
To give yourself the best chance of getting your first choice of restaurants and times, call as early as possible on the very first day that you're permitted to make your reservation (see below).
Use this free Priority Seating Calculator to determine the date that you can start to make your reservations here:
Calculate Your 1st Day for Making Disney Dining Reservations Here
Time of Day you can start getting your reservations:
Many people like to grab their Advance Dining Reservations the moment that Disney allows them too. Here is what you need to know:
If you're in the USA on Eastern time, you can start on Disney's website at 7 am.
If you're on the west coast, you can start at 4 am. Yes, that's the middle of the night, but that's how Disney has it set up.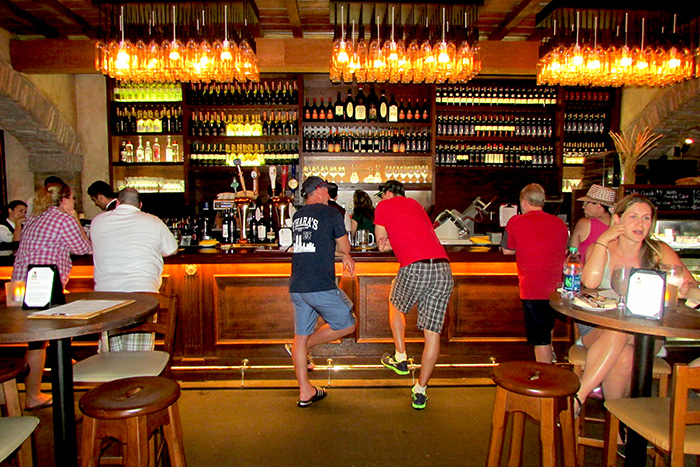 Disney Advance Dining Reservations & Cancellations
When you make a reservation at a Disney full-service restaurant through the Advance Dining Reservation system, you'll have to give a credit card to complete your reservation. Although a small number of dining reservations require full payment up front (Disney will inform you of that when you book), for most restaurants Disney only uses your credit card if they need to charge you for a cancellation fee.
The cancellation policy may differ for each restaurant. When you book a reservation, Disney will show you the cancellation policy for that restaurant. Generally speaking, if you cancel after the designated cancellation period,  or if you're a no-show, Disney will charge you. For most restaurants the cancellation fee at this time is $10 per person.
It can be different for the dinner shows, special event meals, and some character meals which require full payment up front. If you're a no-show or you don't cancel within the designated window, you could lose all of your money.
The cancellation window is normally 24 hours from your reservation. However we've seen that calling by 11:50 pm the night before has worked.
You can cancel on-line by going to "My Reservations & Tickets" under the "My Disney Experience" tab, or using your My Disney Experience app, or by calling. You can call and cancel from 7:00 AM to 11:00 PM, Monday through Friday, and 7:00 AM to 8:00 PM on Saturday and Sunday. Call (407) WDW-DINE or (407) 939-3463.
Arriving at the Disney World full-service restaurant
Disney recommends arriving 5 minutes prior to your seating time. Depending upon crowd conditions, you may wish to arrive 15-20 minutes or more before your reservation if you want to be seated around your reservation time. If you want a particular seating area such as a window seat, you may wish to arrive even earlier. Keep in mind that they'll try to accommodate your request; however, it's not guaranteed.
When you arrive at the restaurant, check in with the host/hostess. If they can seat you immediately, they will. Of course, those ahead of you with reservations will be seated first. If there's no seating available when you check in, you'll be asked to wait for the next available table. There's usually some kind of waiting area with chairs, but they vary in size and number of seats. Some of these areas serve drinks and appetizers, but many don't.
Do children under 3 years old need to be counted when making an advance dining reservation? 
Yes, they do. Every person must be counted when you're making a reservation. In part this is a fire code regulation thing. Also Disney simply needs to know how to seat you.
Do children under 3 get charged for dining?  
The good news is that children under 3 do not get charged for dining. They can eat off your plate. This is true even if you're attending a character meal or a buffet. Of course you can opt to buy them a children's meal if you wish, but then you'd pay for it.
Does someone who won't be eating need to be counted in the number of people on our reservation?
Yes, Disney needs to know exactly how many people will be seated.
Do those with medical issues who don't eat get charged at Disney restaurants? 
This is a tricky question. Naturally for a restaurant where you'll be ordering off the menu, there will be no charge if you're not ordering for the person with medical issues.
For character meals and buffets, in the past the answer was always yes, you would need to pay. I would still suggest that you count on paying. However we hear that this is changing, but not consistently. Some restaurants are starting to take this on a case by case basis. If they can see that the person with the medical issue really won't be eating, they may remove the fee or Disney Dining Credit.
I'd suggest that you ask to speak with a manager at the restaurant after you arrive. Again, the response you get can vary even within a particular restaurant, depending on the Cast Member you speak with, but it's always worth a try!
To see step-by-step directions for making Disney Dining Reservations visit here.
Do you have more tips or thoughts on this topic?
Please feel free to post them in a comment below. We'd love your input.
Join our facebook group!!!!
Ask any questions, share your knowledge and just enjoy getting to know other Disney fanatics in our facebook group called Walt Disney World Made Easy for Everyone.
Also join me on Pinterest here.
GET UPDATES, NEWS & TIPS (IT'S FREE!!!)
Sign up below to stay updated on the newest information, tips and tricks to help you plan your perfect Disney World trip!