Are you wondering how many days you should schedule for your Disney World trip?
You could spend months at Disney and not do everything! How many days and nights you'll stay at Disney World will depend on your circumstances and preferences. You'll need to factor in things like:
Your budget.
How many vacation days you get from your job.
How far you're traveling.
Other Orlando area attractions you'll want to see.
The pace you can maintain.
Below are some things to factor in when you decide how many days to plan for your trip.
What's there to do at Disney World?
Let's look at some of what Disney has to offer:
Most people travelling by plane will want to see all the main parks. Many will want to include a visit to Disney Springs. Some will want to try the water parks. Those who have time will add in some of the above activities and more. Finally, many people like to see some of the other parks and attractions in the Orlando area.
How long does everything take at Disney World?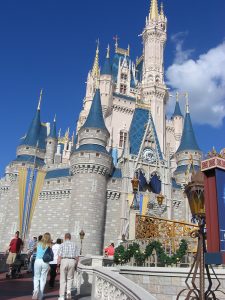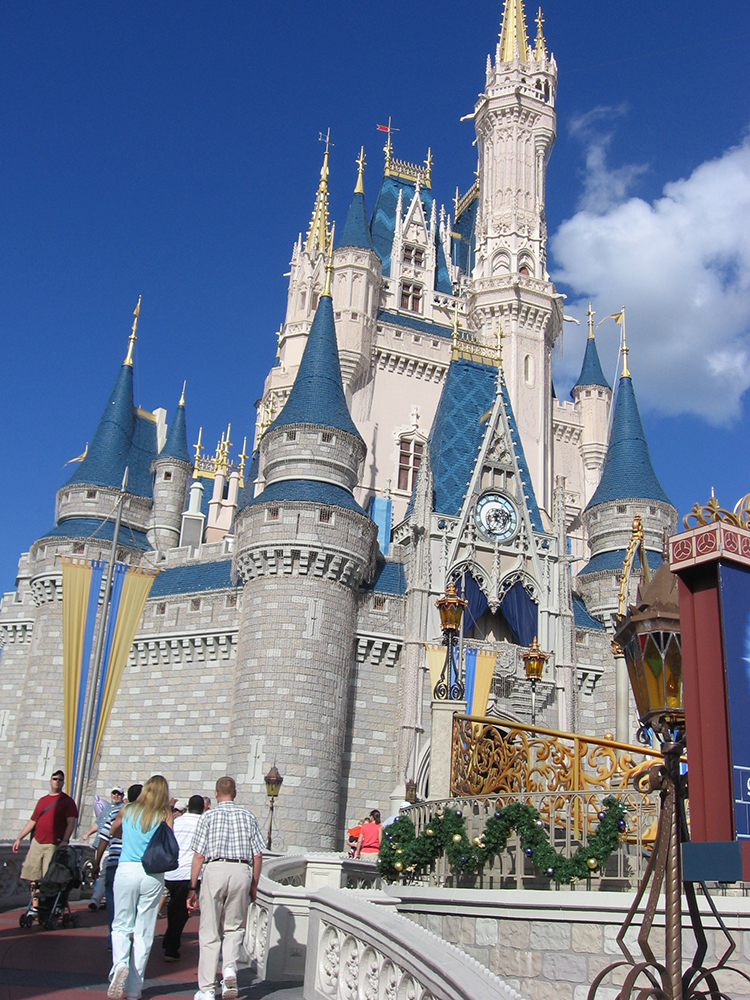 We'll break it down for you, but everyone is different and conditions at Disney change regularly, so please take these as loose estimates. Also consider that you could hang out in the Disney parks for weeks and still not see everything there is. The estimates below are really about hitting the major attractions.
Keep in mind that crowd levels will make a huge difference to your trip. You can get radically more done on a day when crowds are low, than you could on a peak crowd day. We'll assume that you're going during a moderate crowd period for the purposes of this article. If you're going during a peak period, you'll want to factor that in.
For Disney Springs, you could spend a full day there to explore, but many people enjoy visiting on the evening they arrive or the day they're leaving. It's also a nice place to visit in the evenings after a day at one of the main parks, a water park, or a day spent relaxing by the resort pool. It's up to you!
Also keep in mind that you could explore each of the 4 main parks for days and still find new things to see (especially Magic Kingdom and Epcot).
Relaxation/Downtime Days at Disney World: 
You're on vacation to relax, but when you plan your length of trip, you may want to add days outside the parks. Consider that when you visit the parks, you'll be walking miles each day. Some people will need to rest in between park days.
Ticket prices go down at Disney World the more days you buy. They also change based on the dates.
Keep in mind that the more days you buy, the less it costs per day. Ticket pricing also changes, based on the dates you're buying for. If you're considering buying Genie+ or Individual Lightning Lanes, those also change based on dates. Before you make a final decision, you might want to check out the ticket pricing for the dates and number of days you're considering, on Disney's site, disneyworld.com. You can also check out the Genie+ and Individual Lightning Lane prices using the app. For directions, visit our Genie+ page.
So how many nights should I stay for?
Ultimately, the number of nights you'll book depends on what you want to do, and on your personal situation such as your budget, work vacation days, etc.
To help you figure out your optimal length of stay, you'll want to add up the minimum number of days you'll need to see and do everything you want, and then you'll need to add at least two travel days to that (depending on where you are, how you're traveling, and how long it takes you to get to Disney). Then you may want to add in days for relaxation, to visit other Orlando area attractions, etc.
Once you've decided on what you'd like to do at Disney, you can use the following equation to determine the number of nights you want to book, or you can pick from the info below that.
To use this equation, plug in your own numbers: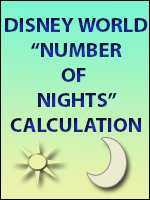 The number of Days needed to Visit the Main Parks
Plus the number of Other Disney Activity Days 
Plus the number of Relaxation Days
Plus the number of Orlando Area Non-Disney Activity Days  
Plus 2 Travel Days
Minus 1 (subtract 1 from the above)
————————————————————–
EQUALS THE TOTAL NUMBER OF VACATION NIGHTS
Here are our thoughts on what the number of nights you choose gets you. Keep in mind that if you're visiting during a peak crowd period, you'll need to figure in more time for waiting in lines and getting through crowds.
3-4 Nights: 
This is great for locals or for those who don't have to travel far, who are looking for a nice long weekend getaway. This will get you 2-3 full days to either visit the parks or to enjoy other Disney activities. It's very short, but makes for a fun and relaxing couple of days.
We live in South Florida, so it's about a 3 1/2 to 4-hour drive. We enjoy getting away to Disney for long weekends, and we find that 3 nights are just enough to get in some relaxation and to take in a park or two. We hang out at the resort pool, and visit the parks or Disney Springs in the afternoons and evenings.
If you're on a tight budget or crunched for time, during a 3-4 night visit you may be able to get in 2-3 park days, so if that's the most you can get, we think it's worth doing!
5 nights: 
This gets you 4 full days to enjoy Disney World. That can get you a main park a day, or the inclusion of other activities inside or outside of Disney World. If you're visiting a park a day, make sure you have the stamina for this. Consider that you'll be walking miles a day.
6 Nights:
This will get you 2 travel days and 5 days to fill as you please. This gets you some more freedom. You could visit all of the 4 main parks for a day each, and you could visit one of the parks a second day. Or you could visit 2 or three of the main parks and fill in the other day(s) with either visiting one or two of the main parks a second time, or with other activities inside or outside of Disney World. 6 nights can also get you some time to relax by the pool, and to experience attractions you may have missed if you had less time.
7 nights: 
This will get you 2 travel days and 6 days to fill as you please. This is what we do most of the time. We find that it gives us time to enjoy our resort's pool, to revisit the main parks, and to enjoy Disney Springs.
Here's my personal take. We find that when we stay 6 nights, we almost always find ourselves wishing for one more night. Yet, when we stay 7 nights, we feel that we've had our fill and that we relaxed fully. We're ready to go home without being too upset about it (though even more nights at Disney would be great).
Anything more than 7 nights will free you up to explore and experience more of Disney, but we'll skip right to 13 nights.
13 Nights (2 weeks): 
Many people choose to stay at Disney for two weeks, especially international visitors and those who are coming from a distance, such as the west coast of the United States. This is great if you can do it! It gives you 12 full days to explore, relax and enjoy Disney World and the Orlando area. It allows for some downtime as well, and for handling jet lag.
If you're staying this long, if your budget allows, you may want to consider renting a Disney World Villa with a kitchen and some extra space. You can also choose a larger suite, such as in Art of Animation or All-Star Music. Two weeks is quite a long time to eat only in restaurants. If you're staying in a hotel room, it's a long time to stay together with others in very close quarters. A villa will help you stay healthy and to relax more.
Join our Facebook group!!!!
Ask any questions, share your knowledge, and just enjoy getting to know other Disney fanatics in our Facebook group called Walt Disney World Made Easy for Everyone.
Also join me on Pinterest here.
GET UPDATES, NEWS & TIPS (IT'S FREE!!!)
Sign up below to stay updated on the newest information, tips and tricks to help you plan your perfect Disney World trip!