By Teresa Dec & Stephen Ashley
When you plan your Disney World trip, you're going to want to create a schedule to organize your trip. This can be as simple or complex as you like. Either way, you'll want to have the things that matter the most to you in it. We'll give you a form below to get you started, or you can create your own.
Samples of Disney World Trip Calendars
My family (Teresa Dec) prepares elaborate color-coded schedules with different colors for each theme park, resorts, and pool time. Advanced dining reservations are highlighted in a slightly deeper color, and we also include Fastpass times. We have found this the best way for us to organize our time, but others may prefer to be less structured! Here's a sample of a prior trip I took: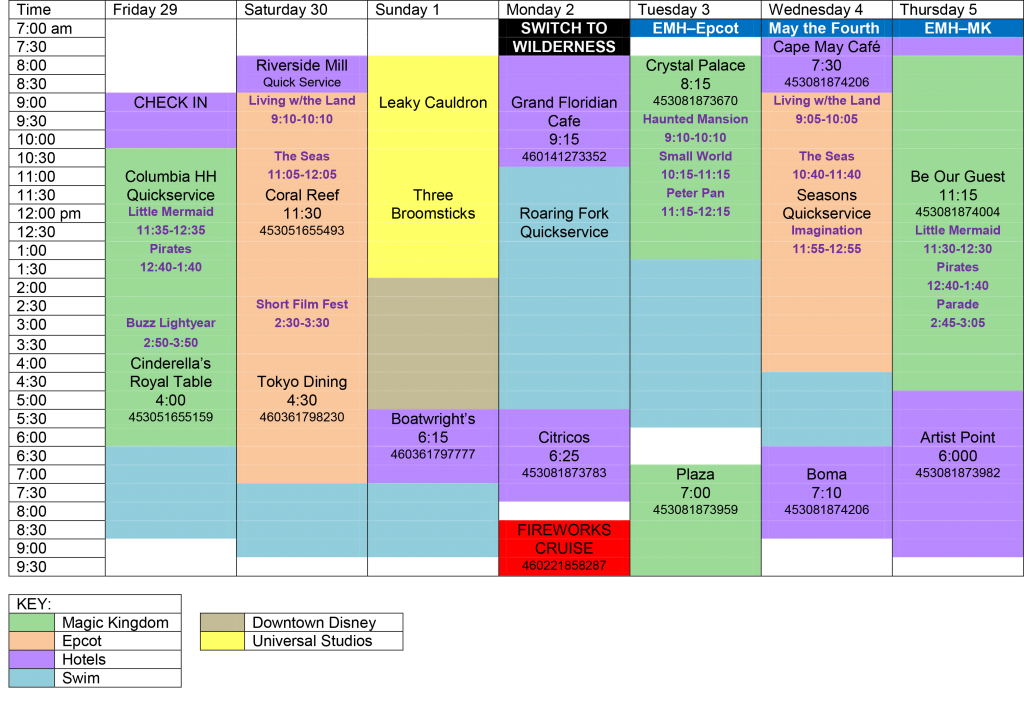 Stephen Ashley's Calendar is different. Here's a sample of a trip he took: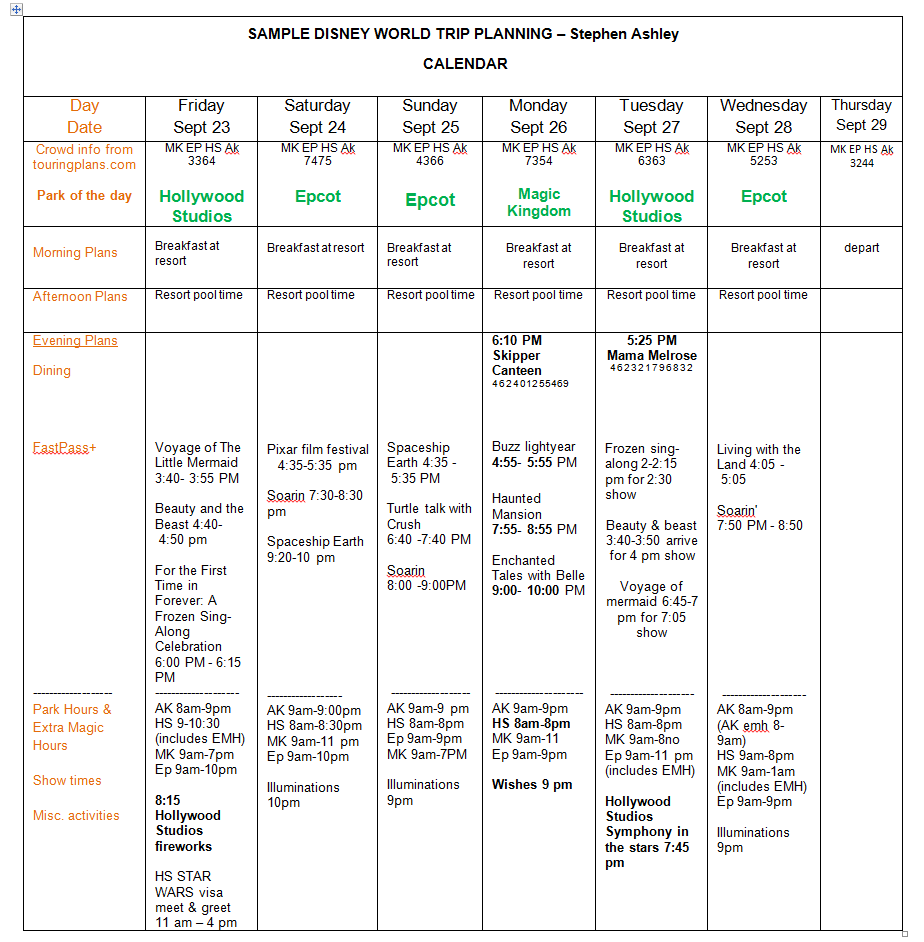 Making your own calendar for Disney World
If you're handy with programs like word or photoshop, you can create your own calendar on your computer. You can also do it the old fashioned way, with a paper and pencil!
We'll make it easy for you. Here's a FREE DOWNLOAD of Stepen Ashley's Trip Planning Calendar Form. Just join our site and sign up for an occasional Newsletter, and you'll receive the calendar form as a free gift. Plus you'll get occasional tips and news! Sign up here:
Next, you'll want to fill in the calendar with the basics:
Fill in your trip's dates and days of the week.
Add the daily hours for each park, and the Extra Magic Hours for each day.
Finally, to decide on what to do each day of your trip, read our step by step article called: How to Plan Your Schedule at Disney World. 
For more Disney World planning tips, check out this page:
Join our facebook group!!!!
Ask any questions, share your knowledge and just enjoy getting to know other Disney fanatics in our facebook group called Walt Disney World Made Easy for Everyone.
Also: Like our facebook page here.
And join me on Pinterest here.