Do you need a free travel agent for your Disney World trip?
After a lot of research, we found an agency that we thought could offer outstanding service to our readers. It's called Platinum Mouse Vacations. We invited them to sponsor, and they accepted. All of their planning services are FREE to you! 
They have a stellar reputation, and they really know Disney World. They're an agency that Disney deemed to be an Authorized Disney Vacation Planner, and they're an EarMarked Gold Producer. They're truly focused on Disney World vacation planning.
Also, this agency has several agents that have experience booking trips for those with special needs, disabilities and extra challenges. And they can also plan for everyone!
Meet travel agent Renee Kuzma!
Contact: (336) 542-8929 or dizabled@platinummouse.com. Or visit their site to fill out a contact form here.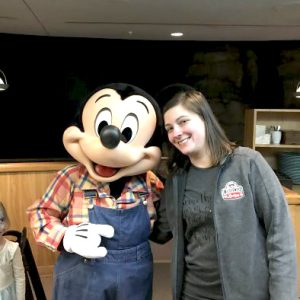 I am Renee, a vacation planner for Platinum Mouse Vacations, and I will help you plan the vacation of your dreams!
I am a mother of three and registered nurse with 15 years of experience.  I regularly assist clients with a variety of medical needs and disabilities.
Personally, we love to visit Disney World any chance we get. Utilizing my knowledge of all things Disney-resorts, including resorts, transportation, parks, cruises and adventures, we will create a package that fits the needs of your family.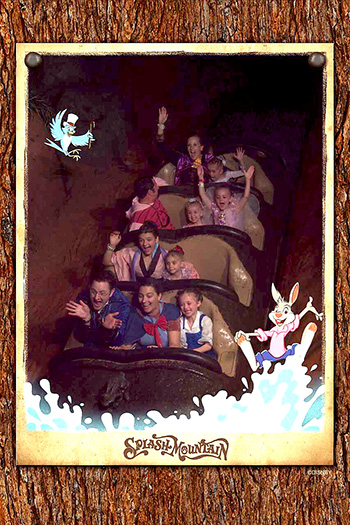 I also have experience with many local vendors for laundry, mobility devices, groceries, and transportation. I will share my contacts for in-room services such as massage, hair and makeup, princess makeovers and Jedi training.
Some of my most frequent travelers are those with seizure disorder, Autism, anxiety, Ehlers-Danlos, food allergies, multiple sclerosis and decreased mobility, etc.
I will be involved as much as you wish, from planning park days to character buffets and all the magic between.  Some of our favorite times are spent during extra magic and party hours.  Together, we can create many magical memories for your family!
All of my magical planning is free to clients; I look forward to helping make your travel wishes come true.
Meet travel agent Brandy Mousel!
Contact: (757) 880-5610 or dizabled@platinummouse.com. Or visit their site to fill out a contact form here.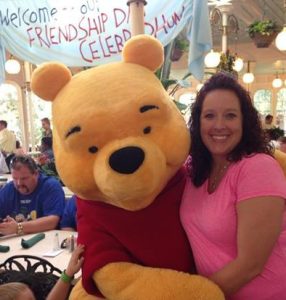 Brandy Mousel is a Travel Agent with Platinum Mouse Vacations. She specializes in Special Needs/Differently abled and Food Allergy travel. She is also a Certified Autism Travel Professional. As a mom of twin teen boys with different needs, she is no stranger to the difficulties that traveling presents.
Brandy is also a Military Spouse of 22 years. She has been planning travel officially for 3 years and helping friends and family for 13 years+.  Brandy is familiar with managing multiple life-threatening Food Allergies, EOE, OAS, Autism, severe ADHD, Anxiety disorders, seizures, mobility needs (wheelchair, scooter), Ehlers-Danlos Syndrome, POTS, and some autoimmune disorders.
————