ARTICLE SERIES: How to visit Disney World with special dietary needs like celiac & gluten-free, allergies, vegetarian, low salt, etc.
Do you have special dietary needs such as food allergies, celiac, gluten intolerance, or anything else that impacts what you can or can not eat? Are you on a special diet like the Paleo diet, vegan diet, low-carb diet, low salt diet, Mediterranean diet, Atkins diet, Whole 30, etc.?
If so, you're going to want to read this series of articles designed to help you thrive at Disney World. This series is for all kinds of special dietary needs at Disney World. Disney World works hard to support their guests with special dietary needs, so there's a lot to know!
Start here: General info articles for those visiting Disney World with special dietary needs and specific issues:
Managing with specific diets or illnesses at Disney World:
How to manage in different types of Disney World restaurants with special dietary needs
For different types of restaurants, these articles will give you instructions for ordering with allergies, celiac and any other kind of special dietary need:
Answers to Common Questions About Managing at Disney World with Special Dietary Needs
Other Restaurant related articles for Disney World with Health Challenges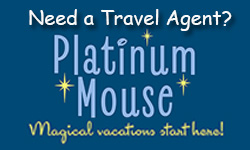 Are you looking for a Travel Agent? Do you have special needs or extra challenges? If so, consider using one that knows Disney World well and has experience with special needs travel. Visit our Travel Agent page here to learn more.
Join our Facebook group!!!!
Ask any questions, share your knowledge, and just enjoy getting to know other Disney fanatics in our Facebook group called Walt Disney World Made Easy for Everyone.
Also: Like our Facebook page here.
And join me on Pinterest here.
GET UPDATES, NEWS & TIPS (IT'S FREE!!!) Plus get a Free Disney World Planning Schedule Form.
Sign up below to stay updated on the newest information, tips and tricks to help you plan your perfect Disney World trip!